Arunachal will undergo revolution in health sector: Chief Minister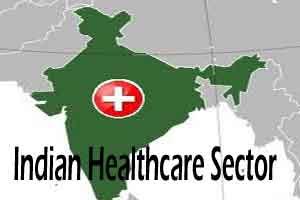 Arunachal Pradesh: Chief Minister Kalikho Pul sounded upbeat when he promised drastic changes to improve the health sector in his border state. And to ensure that, he has plans to establish well-equipped zonal hospitals, besides recruiting 2,000 health care professionals at these facilities in 2016.
"Arunachal Pradesh will undergo the much-needed revolution in terms of its development. We are focusing on this concept of zonal hospitals. We will establish a zonal hospital in all centrally located places. These hospitals will be fully equipped with advanced medical instruments, provide free medicines and the patients will be treated by specialist doctors," Pul told IANS in an interview here.
Pul was recently in the national capital to hold meetings with various union ministers over several schemes in Arunachal Pradesh.
The 46-year-old leader, who became the eighth Chief Minister of Arunachal Pradesh after a political turmoil, said these zonal hospitals will negate the hardships faced by people of the state who now travel to Tezpur, Guwahati and even Delhi for medical treatment.
"A zonal hospital will be fully equipped and centrally located, helping the people from various constituencies and districts. The patients will be treated within the state," Pul said.
According to the Chief Minister, the list of places where these zonal hospitals will be established includes Bomdila, Ziro, Pasighat and Khonsa among others.
"Zonal hospital in Ziro will cater to the medical needs of people in Kurumkumey, Subhansiri, Lower Subhansiri. Similarly, for the Siang belt we will have a zonal hospital in Pasighat. For Tirap, Longding and Changlang there will be a zonal hospital in Khonsa," Pul told IANS.
According to the plan, a zonal hospital will also be established in Tezu, catering to the medical needs of people in Dibang Valley, Lohit, Anjaw and Namsai, among others.
It appears that the Public Health Centres (PHC) established by the previous government could not cater to the needs of the people, as most of these health care facilities were in a shambles.
After Pul took over as Chief Minister, these PHCs have been handed over to the NGOs who operate them.
Referring to the recruitment drive in the health sector, the Chief Minister said the government has identified 2,541 vacancies in the health department, including that of super specialist doctors, nurses, laboratory technicians, peons and ambulance drivers. The Chief Minister said all these posts will be filled up in 2016 itself.
"The approximate cost for this entire project will be about Rs 8 crore," Pul said.
Even though Arunachal is one of the largest states in India, the population count here is a little over 1.3 million. Over the years, health indicators of the state have been deteriorating, with infant mortality rate and total fertility rate on the rise. Due to lack of proper nutrition, 30 percent of young mothers in the state are anaemic, say experts.
The Chief Minister also touched upon the issue of law and order, saying that all steps would be taken to improve the situation across the state. The plan, he said, includes recruitment of more police personnel.
"We have identified vacancies of 2,664 posts in Arunachal Pradesh Police. We have more vacancies for women in the police force. Every district has vacancies for female police personnel," Pul said, adding that efforts would be made to make the force efficient and people-friendly.