Ashish Mehrotra new Max Bupa Health Insurance MD, CEO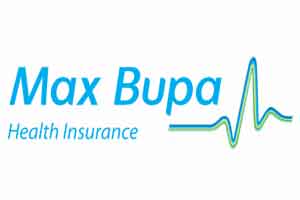 Mumbai, Nov 18: Max Bupa Health Insurance today announced the appointment of Ashish Mehrotra as its managing director and chief executive officer.

Ashish brings with him over 22 years of extensive banking experience, where his last role was managing director and head-retail bank at Citibank, the company said in a statement.

At Max Bupa, Ashish will be responsible for fortifying the company's position, growing its customer base, enhancing its brand, products and services, strengthening distribution channels and creating long-term value, it added.

Max India MD and Max Healthcare Chairman Rahul Khosla said, "I am delighted to welcome Ashish to the Max family. His diverse expertise and his track record of consistent and profitable growth will be invaluable for Max Bupa.

"I am confident that under his capable leadership, the company will be able to create long term value in the high potential health insurance market."

"Health Insurance continues to be the fastest growing segment in the non-life insurance industry and is set for quantum growth. With B2C Health Insurance segment growing at a CAGR of 20 per cent over the last five years, it presents a great opportunity for a retail focused player like Max Bupa to exponentially grow its customer base," Ashish Mehrotra said.