Assam: JMCH Doctor suspended for misconduct, debarred from private practice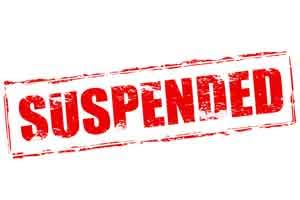 Jorhat: Assam Government has suspended a doctor from Jorhat Medical College and Hospital for assaulting its two employees in Jorhat police station. Ending a pen-down strike in favor of the assaulted employees, by the other workers of the hospital conducted with support of Jorhat Medical College Employees' Association. The doctor is also debarred from conducting private practice.
As reported by
Sentinelassam
, Dr. Vikramjit Baruah had assaulted two employees of the hospital within the Jorhat police station in front of senior police officials, where they were brought on mistaken identity case on the night of September 13. The employees had been demanding action against the doctor since September 15.
It is noted that there was no action taken against the doctor by the police in this respect as it was alleged by the victims that the doctor shared a good rapport with the police officials because of his posting in Assam as Casualty Medical Officer due to which he was not arrested.
The other workers in support of the employees thus conducted a pen-down strike.
The Government of Assam released orders of his suspension signed by the Joint Secretary to the Government of Assam, Health and Family Welfare department as a result of a report submitted by the Principal-cum-Chief Superintendent of JMCH with effect to a petition put forward by the JMCH Employees Association.
As per the report submitted by the Principal-cum-Chief Superintendent of JMCH strict disciplinary action against Dr Vikramjit Baruah were recommended on the basis of the findings of the enquiry committee which reported the doctor to be solely responsible for his behavior that resulted in a volatile situation amongst the staff of the JMCH. It was also found that Dr Vikramjit Baruah was involved in a number of previous cases of abuse and ill-treatment towards junior staff, including women staff, and public/patients of JMCH since his joining. Dr Vikramjit Baruah (M&HO-I Casualty Medical Officer), JMCH has been placed under suspension with immediate effect on the grounds of irresponsible behavior, gross indiscipline and misconduct.