Assistant Professor under scanner after MBBS interns allege sexual harassment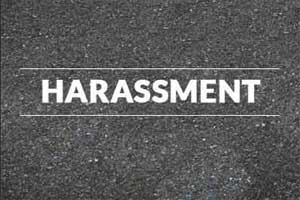 Chennai: An unknown letter by MBBS interns alleging sexual harassment has now initiated action against an assistant professor attached to the Orthopaedic department at well known Government Medical College in the state of Tamil Nadu.
According to recent media accounts, the professor has been accused of seeking sexual favours from trainee doctors and intimidating them, among other allegations. The letter alleges that the professor has been withholding consent for completion certificates for the trainee doctors as bargaining chip for sexual favours.
Upon receiving the complaint via an anonymous letter, the medical college administration constituted an internal inquiry committee which has now completed the probe. The inquiry report has been sent to the Directorate of Medical Education for further proceedings.
In their complaint, the interns stated that they had suffered sexual abuse and threats from the assistant professor. They had chosen to remain anonymous fearing repercussions, the complaint said. The letter given was not undersigned by anyone, so the identity remained unknown. They identified themselves as Compulsory Rotatory Residential Interns' who work under teaching
staff
.
Read Also: PGIMS MD Paediatrics Medico Commits suicide, HOD accused of Harassment
The letter mentioned that he tried to build inappropriate relationships with trainee doctors. He threatened them of not giving their completion certificates.
The letter stated, "Misbehaviour in the operation theatre, getting us out of the premises by threats, getting too close to us in the staircases when no one is around, and taking photographs of us... calling and texting and other numerous violations..", quotes the
News18
.
Following the complaint, an inquiry committee took up the matter for the probe. The three-member committee of women doctors with the entire batch of students and the assistant professor concerned. After the inquiry, the report was forwarded to the State Government's Director of Medical Education.
Meanwhile, a petition was sent to the dean of the medical college and demanded expansion of the internal complaints committee to have nine members, including the Medical Superintendent, Resident Medical Officer, two more women faculty members, a social worker, and a lawyer, in accordance with the Visaka guidelines, reports the Hindu.
The petition added that the accused should be transferred to another place which would restrict him from influencing the complainant.
Read Also: MD Gynaecology Suicide Case: Anti Ragging Committee confirms Harassment over Caste