Aurangabad: Asian Citicare Super-Speciality Hospital to launch ICU burn unit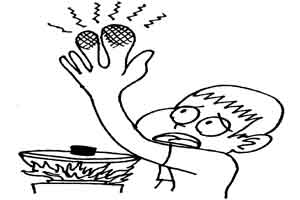 Maharashtra: Asian Citicare Super-Speciality Hospital in Aurangabad recently became the first hospital in the city to launch a burn intensive care unit. It aims to provide dedicated service to patients suffering with severe burns.
This state-of the-art facility is expected to many patients in the region, by providing dedicated services closer home.
Ajay Dande, CEO of the hospital in his statement has implied that the hospital will also kick start an awareness campaign for cadaver skin donation with the help of our staff in burns, plastics and maxillofacial surgery department.
Ujwala Dahiphale, plastic surgeon has in addition implied that a serious public menace is expected to be tackled with the launch of this new health infrastructure in the region. There has been a reported increase in cases of death due to burns at home and workplace. Out of the 60 to 70 lakh cases burn cases recorded in India, most of the victims are women suffering from an accident at home or industrial accidents. Women constitute 70% of total burn incidents, while men constitute 25% and children 5%.
As reported by
TOI
, Ujwala Dahiphale has also stressed on the fact of cadaver donation saying that that lives of many burn victims can be saved if a barrier is created by grafting new skin, taken from the cadaver donors. The donated skin is processed and stored in a skin bank before transplantation," said
"People have a lot of misconceptions regarding skin donation. They think that the body is disfigured and spoilt after the donation, but it is not true. Only the outermost layer of skin from the thighs and the back is removed from the donor," she said.