AYUSH to ink pact with WHO to spread significance of Ayurveda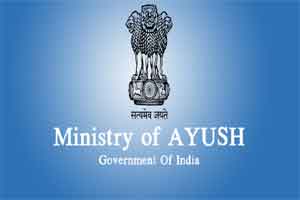 Mumbai: The Ayush ministry will sign a pact with the World Health Organization (WHO) to spread the significance of Ayurveda and Ayush all over the world.
"The information related to Ayurveda and Ayush should spread out to the whole country, as well as the world. Hence, the Ayush Ministry will sign an agreement with the WHO in the days to come," Union Minister of State for Ayush Shripad Naik said yesterday.
"It is the mission of the Ayush ministry to make Ayurveda reach each and every district across the country," he added.
Naik presented 'Sandu Ayurveda Gaurav' and 'Sandu Ayurveda Bhushan' awards to veteran doctors for rendering continuous and devoted service in the field of Ayurveda.
"We should make India free from diseases and it is the first step towards this. World Yoga Day was celebrated on 21 June. The preparations for the second World Yoga Day are going on for the last two months," he said.
Naik further said we will celebrate the World Ayurveda day soon.
Stating the future of Ayurveda is bright, Naik said it is needed to promote and spread the ancient practise of medicine.
"Last month, a team of American doctors were in the country for a discussion on cancer. I am pleased to state that India and the US will sign an agreement in the next two months to carry out a research on cancer. This agreement will take place in the US in the presence of Prime Minister Modi," he said.