Ban on Voveran 1ml Injection- Patient Safety or Clash of Brands?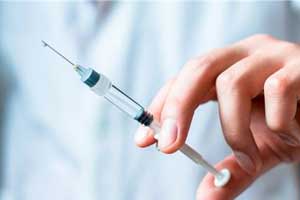 With Voveran being one of the preferred brands of choice of majority of physicians, the healthcare industry is also in the horns of a dilemma-" Is The clash of these brands genuinely concerned with the safety of the people? or"Is this brand battle merely for capturing market share for diclofenac 1ml injection?
In this era of globalization, competition acts as a critical driving force to achieve performance excellence and innovation. In the field of medicine, patients have really benefited from competitive pharmaceutical brands in terms of quality medications and price affordability. There is no denying that such competition has improved lives by unleashing innovation. However, the situation may turn into panic when the battle between the brands intrudes the ambit of patient care.
Injection Voveran 1ml Ban- A case under investigation
Medical dialogues recently reported that DCGI India's drug regulator had enforced a ban on the manufacture and sale of painkiller injection, Diclofenac, made by Themis Medicare and marketed by Novartis India Ltd under the brand name Inj Voveran 1ml, after a Health Ministry panel raised concerns over the medicine's impact on health.
The roots of this ban go back to 2015 when a small Ahmedabad based company,  Troikaa Pharmaceuticals began alleging that its rival brand of Diclofenac injection a painkiller manufactured by Themis Medicare Ltd. and marketed by Novartis India under the brand name Voveran 1ml injection, is nephrotoxic. It also alleged that Themis Medicare manufactured a version of Diclofenac Inj 75mg in 1ml with Transcutol-P to avoid infringing Troikaa's patent, reports Livemint.
Based on its complaint, the CDSCO, ministry of health and family welfare constituted an expert committee to examine the accusations of Troikaa. The panel submitted a report in favor of Troikaa and CDSCO moved to cancel the license of the manufacturer and remove the existing stock.
Challenging this, Themis appealed to the Ministry of Health, which set up another panel under the Chairmanship of DGHS to look into the matter and hear both the parties. Themis justified its use of solvent before the committee pointing out clearly that DCGI had granted Themis Medicare marketing authorization for the parenteral formulation containing Transcutol- P on 26th Aug 2010 and hence Transcutol-P cannot be considered as a new excipient.
After going through the responses from both the parties, this committee ruled in favor of Themis noting, " After the perusal of all the information available, the committee is of the opinion that the dosage and the use of diclofenac injection having Transcutol-P do not have safety concerns which warrant its suspension."
Since there was no Indian based study on the issue, the committee did ask Themis to submit a prospective active PMS data on 2000 patients covering the different parts of the country and submit safety data to the regulator for further evaluation and consideration.
The second committee report once again prompted Troikaa to approach the Delhi High Court in 2016. Now, a third committee was again formed under Girish Sahni, director general, Council of Scientific and Industrial Research (CSIR), containing a new set of members, in May last year which in its report, submitted in December, ruled once again in favor of Troikaa. This was followed by the recent orders of the DCGI directing a cancellation of license of Themis ban on the manufacture and sale of the Voveran 1 ml Injection.
The battle for Injection- War for Legacy
The case is still not over as Novartis has once again approached the Delhi High Court challenging the said ban and the plea being accepted by the court. For the Swiss Giant that has been in the business for decades, there is a lot at stake, as it's not just about its existence in a relatively small pain injectable market with a value of around Rs 250 crore, but about the protection of larger image of a Brand Voveran that the company has nurtured for the past three decades and consequently doctors and patients alike have come to rely on for pain management.
A brand is not built in a day. It takes years to create a brand image reflecting credibility, reliability, and trust. Novartis is sticking to their stand on the use of Transcutol P as a solvent for Diclofenac 1 ml injection being within safety limits.
Speaking to Medical Dialogues team, Novartis Spokesperson said, "Diclofenac 1 ml injection is being marketed in India for over three years based on approvals granted to the manufacturer Themis Medicare Ltd and we have sold over 110 million ampoules. As a brand committed to improving lives of patients, we would also like to bring to light that Diclofenac's credibility in pain management has been affirmed by doctors, who have trusted us for decades as this portfolio of ours has consistently improved patient outcomes, shortened recovery time and continues to be safe and efficacious."
When asked particularly about Trascutol-P, the spokesperson replied, "With respect to Transcutol P, based on solubility studies performed by Themis, Transcutol P is an extremely efficient solvent for Diclofenac and present in the Diclofenac 1 ml injection within safety limits. It is important to understand that Diclofenac injection 75mg is recommended twice daily and should not be given for more than 2 days. Permissible Daily Exposure (PDE) in animal studies for intramuscular/intravenous routes ranges from 434 mg/day to 784 mg//day. Each 1ml of Diclofenac injection contains 200mg of Transcutol P keeping it well within the safety parameters. Novel data provides evidence that toxicity previously associated with high level of impurities in Transcutol in non-clinical studies conducted earlier is no longer valid."
"It is specifically designed for use by the parenteral route. Current pharmaceutical grade Transcutol P is >99.8% pure. Gattefosse, the global supplier of Transcutol P has all required safety/toxicology data for this. Transcutol P is also used in the parenteral route in the CIS countries and Korea."
"Transcutol P is listed in the Indian Pharmacopeia (IP) 2018 and does not restrict its parenteral use. Also, important to note that British Pharmacopeia and European Pharmacopeia do not restrict the use of Transcutol P in parenteral formulations and Transcutol P is listed in the Handbook of Pharmaceutical Excipients, 7th edition, Washington DC for parenteral use. No global regulator anywhere in the world has called for the withdrawal of any parenteral formulation containing Transcutol P."
With Voveran being one of the preferred brands of choice of the majority of physicians, the healthcare industry is also in the horns of a dilemma-" Is The clash of these brands genuinely concerned with the safety of the people? or"Is this brand battle merely for capturing market share for diclofenac 1ml injection?
 However, with the matter of the injection being sub-judice, all eyes are now on the court and the results are much awaited.!
The author, Vinay is the Editor with Speciality Medical Dialogues