Karnataka: Doctor booked for Character Assassination of Colleague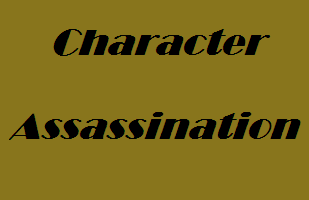 MIMS: An assistant professor of Mandya Institute of Medical Sciences has been charged with intimidation and character assassination of former colleague.
The case has been booked against  Dr C.M. Paramesh, who is currently an Assistant Professor of the Surgery department at the college, based on a complaint filed by the former director of the institute, Dr Pushpa Sarkar who said that Dr Paramesh was guilty of issuing threats as well as using vulgar language against her. "Dr. Paramesh was behind an incident of posting vulgar contents against me at MIMS in 2015. He also couriered some letters to my residential address with crude, crass and vulgar things about me and my daughters," she said in the complaint.
As reported by The
Hindu
, the complaint points out that  the assistant professor had joined the college in the year 2006, and had been earlier found guilty by the authorities for irregular duties as well as creating issues in the hospital on various accounts of misbehaviour. He has been suspended in 2010 An FIR had earlier been launched against the doctor after he was found taking a few female interns to a party at Mysuru in 2014.
The complaint states that because of these issues as well as the fact that he was not eligible as per the norms of MCI and Cadre and Recruitment (C and R) rules, Paramesh's promotion request had not been cleared by the authorties. The assistant professor began holding the then director of the instiute, Dr Sarkar responsible for the happenings and began using foul language and threatening her in public.
According to
Hindu
, the police has registered a case against Dr Paramesh under the Section 509 (Word, gesture or act intended to insult the modesty of a woman) of Indian Penal Code and has begun its investigation.