Bengal: Vaccination drive against Japanese Encephalitis begins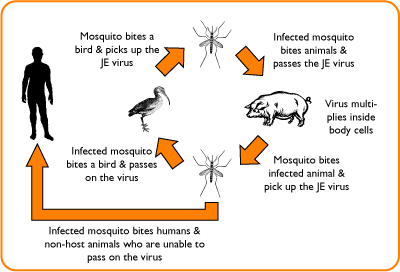 The ministry of health and family welfare has taken preventive notice of the Japanese Encephalitis (JE) outbreak witnessed in Bengal. People spread across various districts of Bengal are now receiving vaccination against JE.

These people fall in the age bracket of 15 and 65. There was an earlier outbreak of JE in several states in 2014. As per the data available for 2014, nearly 200 people died of JE in Bengal. Of this, the worst hits were children between one and five years.

Taking cognizance of the serious health situation, the ministry has identified 21 'high burden' districts in Bengal, Assam and Uttar Prdaesh where people need to be vaccinated.

As reported by TOI, "Some deaths were reported from districts in north Bengal in 2015 as well. In the last three years, a large number of JE and Acute Encephalitis Syndrome (AES) were reported from Bengal. Many of those who suffered were adults," an official from the department of health and family welfare said.

"Bengal was among the states that sought assistance from the Centre to counter the threat. The Centre released funds and the adult vaccination campaign was launched in high burden districts. Apart from districts where JE and AES cases were reported, vaccination has been undertaken in nearby places too."

Camps have been set up at all blocks and municipal bodies have been directed to organize vaccination camps. Cold chain systems have been adopted to preserve the vaccines. According to the official, the vaccination drive started in north Bengal from April, 2015, and is continuing. This is an opportunity to cover the entire adult population in the state, she added.