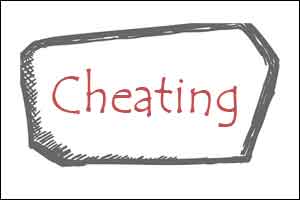 Bengaluru: A search for bridegroom via matrimonial advertisement led a 40 years old southeast Bengaluru based doctor exploited, after a conman pretending to be a medical suitor not only duped her and her friends of Rs 26 lakh, but also made a physical relationship with the doctor on the pretext of marriage.
The doctor has now filed a complaint with the police.
The case concerns a female doctor who had given a matrimonial advertisement in a local daily. An immediate response came by a conman which was acknowledged by the doctor. The TOI reported that Ramamurthy, the con artist told the doctor that he was appointed as a medical officer in the health department.
The two soon got familiar via phone and text messages. Soon a meeting between at a mall on September 30. Subsequently, the fraudster convinced her to enter into physical relationships. They met in three different hotels in the city. The accused formed a physical relationship with her on pretext of marriage.
Not just this, the fraudster also claimed to be a member of the recruitment committee at the health department. He promised the woman that he will provide his friends and relatives jobs in the industry and based on the same collected money from them.
"Ramamurthy collected Rs 22 lakh from my friends and relatives by promising government jobs. He took Rs 4 lakh from me. He never got the jobs or returned their money," she alleged in the complaint.
The woman mentioned in her complaint that the duo decided to set November 22 as the date for registering their marriage but since November 20 Ramamurthy's phone has been switched off. That was the last day she had a word with Ramamurthy, reports Mirror Now .
Following a complaint lodged by the doctor, the cops have launched a hunt for the accused. A police officer told TOI that "The woman approached us on November 30 with a complaint. We will catch the suspect soon".
1 comment(s) on Bengaluru: Fake Matrimonial advertisement leaves doctor exploited by a conman