Bhopal: BMHRC, AIIMS doctors threaten strike over appointment issue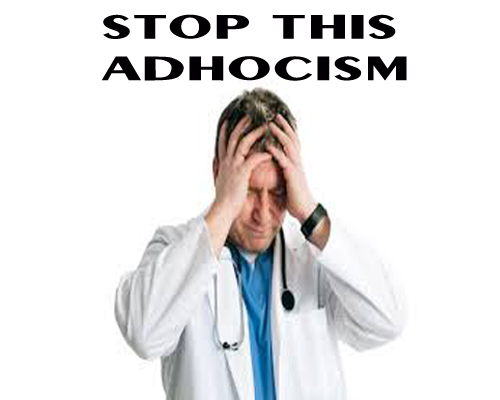 Bhopal Memorial Hospital and Research Centre administration is facing increasing resentment from its doctors over the issue of appointment procedure followed at the hospital. Apparently, it seems that the doctors are unhappy in the way they are appointed abruptly, without any clarification on their promotions, increment or other details.
The issue is currently under discussion with the Ministry of Health and Family Welfare. And if no headway is made, then the doctors may stage a protest.
Doctors at AIIMS are also reportedly facing the same unrest.
Resident doctors Association president (BMHRC) Dr Lalit Kumar is implied to have said that since there are no rules and regulation governing the appointment of doctors, it makes the promotion, or increment a very ambiguous procedure.
Residents doctors Association (AIIMS) Dr Harshand Popalwar has also reiterated this fact, implying that if we fail to get an appointment recognition from the ministry of health, we will also follow the strike suit like BHMRC.
As reported by
Freepressjournal.com
, he said " We had decided to go on strike from Monday but it was postponed after Department of Health Research (DHR) Secretary Dr Somya Swaminathan has assured the doctors that our problems would be resolved in a month. Previously also we had raised the issue but only assurance was given for settlement of the problems and so far no initiative has been taken to solve the problems. Our delegates are in Delhi for the meeting with the ministry."
Residents doctors Association (AIIMS, Bhopal) Dr Harshand Popalwar said, "It is a major issue of resentment among doctors. Even after two years, our appointment has not been approved by Union ministry of health and family welfare. We are not getting salaries and promotion and other benefits timely. We have raised the issue many times. Also, we will raise it with health ministry of union government. Otherwise we will have no option left but to go on strike as the BMHRC doctors are doing."