Bihar: 65 Students May Face MCI Wrath due to irregular Admission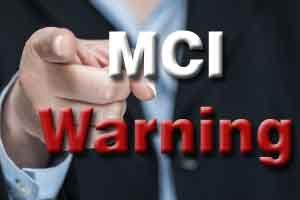 Bihar: Owing to the State government's failure to address an MCI concern in time,65 Post graduates(PG) students studying in state run medical colleges in Bihar including the premier Patna Medical College (PMC) may face termination from their respective colleges as they were admitted under Irregular Admission process.

According to the Medical Council of India (MCI), these students were admitted  after the Last date assigned by the MCI which was 10 July, 2014. Any admission after the Assigned date is not applicable and is against the MCI rule.

As per the norms of MCI, the admission process for PG students in medical colleges should be completed by July 1 every year. In any case of failure of examination schedule, the admission date can be extended by a few days but with the approval of the MCI.

Without paying attention to the timelines fixed by MCI, the state made a mistake by conducted the Bihar Combined Entrance Competitive Examination Board (BCECEB) counselling session from 31st July 2014 to 3rd July 2014. Thereafter, the marked students were allowed to take admission by Augaust 8, 2014.

The MCI, now has ordered the all concerned medical institutes to discharged the students and to take their further disciplinary action.

After Getting the confirmation from MCI, principal Sinha said that they will further refer this case to Government and will try to sought this matter in more Possible way.

Speaking with the HT, the principal of Darbhanga  Medical college Dr Sinha said, that 1 PG students could be affected. "Over 15 days ago, I informed the government about the MCI directive and sought its direction," he said.

Approximately, 35 PG students of Patna Medical College are suspected to have suspension as per the order from MCI. Moreover, six students of the Nalanda Medical College, four from Anugrah Narayan Medical College, Gaya, and seven from Jawaharlal medical college, Bhagalpur, may also be asked to leave their respective colleges.

According to sources, this high cost to the students comes despite of the fact that the concerned colleges had received MCI's directive a month back, but the government sat over the matter and didn't take any steps to improve the situation as reported by HT.

The principal informed that they had notification from the government regarding the matter 15 days ago and had sought direction in this regard. However, it is now difficult to wait any more or else the college would be fined by the MCI. "We have to take a painful decision and ask the students to leave," he added.