Bihar: AIIMS Patna faculty members threatens protest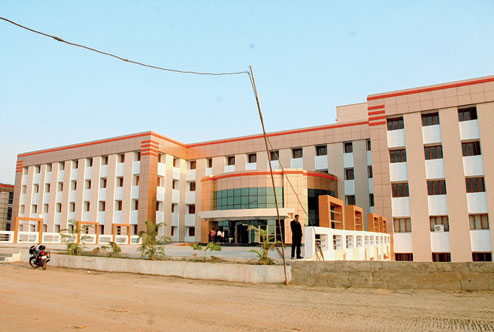 Patna: Days after the arrest of former director of AIIMS Patna, Dr. Girish Kumar Singh, opposition has risen against the police officers who, as per the faculty members arrested the director despite him having immunity from court. The faculty members have also alleged that the arrest was done without a legal warrant.
Read Also: Bihar: Former AIIMS-Patna director arrested, released on personal bond hours later
The faculty members of the Institute have threatened a protest in connection, if no action is taken against the officials by the state.
They have also submitted a memorandum with the state Chief Minister, Nitish Kumar, seeking his intervention in the case, with the copy of the order being marked to DGP P K Thakur and National Human Rights Commission, an AIIMS faculty member confirmed to TOI.
Dr C M Singh, a faculty member at AIIMS Patna stated, "We wore black badges today and also took out a march on the institute campus to protest Dr Singh's arrest. Both outpatient and inpatient departments of the institute would be shut if the government failed to take any action against the police officials."
The agitating faculty also claimed that Dr Singh had a court order given by the court of Patna civil court ADJ Akhilanand Dubey, that did not permit police to take any coercive action against him till it was valid. "The order was valid till November 29,"said faculty members.
In contrast to the statement above, IG (weaker Section) had claimed earlier that they have not received any order from the court claiming immunity to the AIIMS director from any action.
The agitating members of the faculty of the medical institution opposed this statement of IG(Weaker Section), who was incidentally anAIIMS-Patna deputy director, in this regard Dr C M Singh, said that the order was true and it was passed by the court in front of the investigating officer of the case, Kameshwar Prasad Singh and the lawyer, Vinay Kumar Pandey representing Dr. Girish Kumar Singh in the court on Tuesday.
"When Dr Singh told the police officials at the time of his arrest that he had got immunity from the court, they said the order to arrest him came from senior quarters," a faculty member informed
Dr. CM Singh said that in the case, two more people were involved naming Dr P P Gupta, head of the AIIMS-P pharmacology department and a co-accused, who have not undergone any action by the police.
Dr Girish Kumar Singh was arrested from the institute's guest house, in a case where a senior resident doctor alleged him of harassing while on duty, as he was in town to attend his farewell organized by the institute. Singh was released after few hours on personal bond by a local court that he will appear before it.
Read Also:
Bihar: Former AIIMS-Patna director arrested, released on personal bond hours later