Bihar: Resident Doctor gets Rs 50,000 from Human Rights Commission for non payment of salary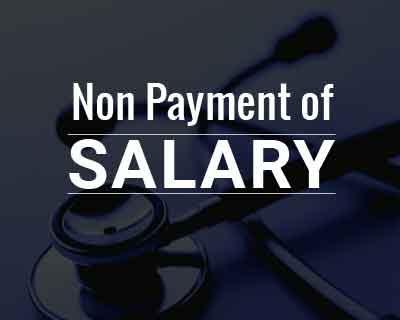 Patna: A resident doctor working in Bhagalpur area has been awarded a compensation of Rs 50,000 from the Bihar Human Rights Commission on account of non-payment of salary for over a year.
Calling it a violation of human rights, BHRC awarded the said money to Dr Hemant Kumar Das, who had joined Jawaharlal Nehru Medical College and Hospital (JNMCH), Bhagalpur, as a senior resident in January 2015, but had not received his salary since. BHRC member Neelmani explained to TOI, "However, despite a payslip issued by the state finance department, JNMCH superintendent did not give his pay, saying the principal would do it. The principal, on the other hand, said he was unable to make the payment since the payslip is with the superintendent's office."
The commission has asked for a report in the matter from the Superintendent as well as the principal. The salary dues of the doctor amount to approximately Rs 7 lakhs.
"A compensation of Rs 50,000 should be paid to the petitioner within two months and the state health department should apprise the commission about the follow-up administrative action taken in the matter, latest by August 25," Neelmani said.