Doctor cannot be held responsible for Shortage of Blood, holds Court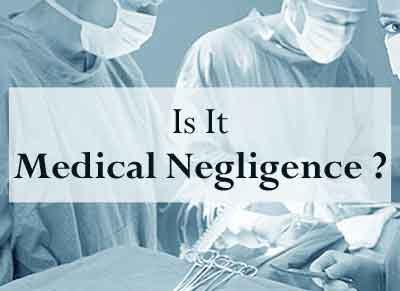 AHMEDABAD: A doctor cannot be held responsible for medical negligence for not keeping blood bottles in his hospital.
Making the above observation, Gujrat State Consumer Dispute Redressal Commission gave relief to a medical practitioner, who had been asked to pay a compensation to the family of a deceased patient by the district forum, by quashing the said order and absolving of the doctor of medical negligence.
The case goes back to year 2008, when a patient was brought to the hospital of Dr Navinchardra Vaghela n Deesa town in Banaskantha district, north Gujarat. The woman, Manjuben delivered a baby, but continued to bleed profusely and died due to non-availability of blood on time reports TOI.
Blaming the doctor for the death of his wife, the patient's husband filed a case with the Consumer Dispute Redressal Forum, Banaskantha district and in 2010, the forum held the doctor guilty asking him to pay compensation to the patient's husband.
The doctor challenging the said judgment approached the State Consumer Commission. Responding to the allegations of the patient's family, he said that after the woman delivered a baby, her family members insisted on her discharge and took her to home. However, they brought her back because she continued to bleed. Her blood group was 'O' positive and the hospital did not have blood of that group available then. The hospital asked the family members to arrange for the blood from elsewhere,, but by the time, they brought back the blood, the patient had died.


After going through the submissions, the court quashed the order of the district court, absolving the doctor of medical negligence stating

Failure to keep blood bottles ready in a hospital situated at small place, which is hardly expected to have such kind of infrastructure, cannot be readily accepted as a ground for negligence."