Oops: Alive Patient Declared dead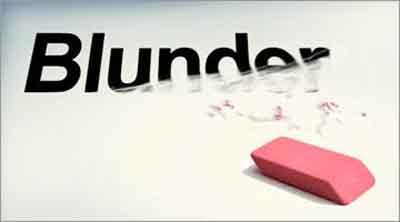 Agartala:  In a bizarre incident, an attending doctor of Dharmanagar hospital in North Tripura declared an unconscious girl as dead and later when she regained consciousness and brought to the hospital again the doctor fled away that triggered tension last night.
The state health department ordered an enquiry into the incident and asked police to ensure peace in the area while the doctor was summoned to report the authority. However, the accused doctor is reportedly went missing. Medical Superintendent lodged an FIR against the doctor in police station.
According to report, four and half years old Swasti Das fell in a pond in the evening at Thalchhera area in North Tripura. She was rescued by Fire Service crews then took her to Dharmanagar district hospital in critical condition.
Attending doctor in the hospital, Dr Chaitanya Reang, checked pulse of the girl and declared her dead and handed over the 'dead' body to relatives stating that she was brought dead to the hospital and advised to contact him later if need death certificate.
When family members were preparing for conducting funeral, the girl started showing signs of life and awakens from the death bed, and started vomiting. Puzzled at the sudden turn of events, relatives took the girl to the hospital again with the help of Fire service. Sensing trouble, on duty doctor Dr Reang fled from the hospital.
Tragedy struck and the Swasti ultimately died in the hospital, alleged because of without treatment on time. However, the relatives of the victim alleged, the girl died because of concerned doctor's negligence and they wanted legal action against the 'errant' doctor for neglecting his duty.