Bravo: Delhi doctor saves life MID-AIR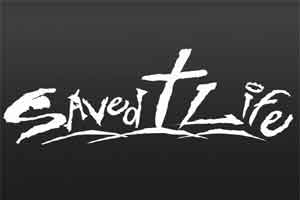 The patient was handled by the doctor where she was provided with Cardiopulmonary
Resustication
(CPR)
New Delhi
: A government hospital doctor averted a flight from mid-air medical crisis when Assam based passenger fell seriously unconscious while she was travelling in an Air India Delhi –Gowahati flight on Sunday.
The case concerned a woman in her late 40s, who was traveling from Guwahati to New Delhi with her family, started falling ill after the flight took off. The crew member of Air India provided the first aid to the lady, but her condition went out of the clutch.  Her condition was so deteriorated that the pilot contemplated an emergency landing either in Patna or Jaipur to handle the situation.
The crew announced if any
doctor
was available in the flight to help them out of the situation. Out of sheer luck, a doctor from one of the prominent government hospitals was traveling in the same flight came forward to save the life of the woman. She was handled by the doctor where she was provided with Cardiopulmonary Resustication (CPR).
The doctor on the requesting anonymity of his name told
Mail Today
about the whole scenario during the flight. "During the flight, the woman started feeling uneasy. She called in the cabin crew and within a few minutes, she started vomiting and lost consciousness. I was on the same flight. The crew announced if there is any doctor in the flight. I went ahead and gave the woman, who was in her late 40s, Cardiopulmonary Resustication (CPR). She somehow managed to regain consciousness," he stated.
The flight landed at Delhi airport after which she was immediately taken to Medanta Hospital. She was then referred to Army RR hospital when she headed towards a more critical situation.
The CISF spokesperson confirmed the incident, he informed Mail Today, "On Sunday, around 10 pm, a medical call was made by the captain of Air India flight AI-892, arriving from Guwahati, regarding the serious condition of a woman flier, who was travelling with her husband and child. On board, she started feeling uncomfortable and began vomiting. The official said the woman passenger was taken to the Medanta clinic and later on referred to the RR Hospital, Dhaula Kuan."