Bravo: Doctors performs CPR, revive patient mid air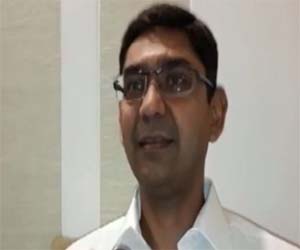 Kolkata: A tensed Indigo Airline has recently witnessed doctors performing their duty on a flight in order to save the life of a fellow passenger
India Today reports about the case concerning a middle-aged Bangladeshi woman, a cancer patient who was traveling from Pune to Kolkata via Indigo flight number 6E-523 on Friday morning. The condition of the woman deteriorated mid air and she collapsed on the flight. The lady was undergoing cancer treatment in Dhaka.
In midway, the crew members announced for a medical emergency and asked if any medical professional was present in the flight to sort out. After knowing the
crisis
, a medical professional turned up for help.
Read Also: Bravo- Indian Doctor Saves life Mid Air flight MH 130
The doctor Captain Dr TVSVGK Tilak, working at Indian Air Force immediately intervened, performed Cardiopulmonary Resuscitation (CPR) and revived the patient within a minute. Another medical oncologist traveling alongside helped in attending the patient and administered emergency medicine and oxygen. The patient recovered by the time the flight landed in Kolakata.
Dr Tilak told
India
Today
, ''On hearing that a patient requires medical assistance I alerted the air hostess. I attended the lady, a lung cancer patient and she was clearly in distress.''
"Two other colleagues luckily helped, one surgical oncologist and a neurosurgeon came and established the IV. We didn't have a nebuliser so we gave her an inhaler. Thereafter the patient was stabilised," the Air Force doctor said further added.
After the patient had recovered, the flight finally landed in Kolkata 45 minutes later at about 6 am. The patient was rushed to a local hospital.
The doctor then thanked the staffs of the airline for providing immediate help to the passenger.
"I'm thankful to the IndiGo crew. Although we didn't have all equipments but whatever was needed at that time was available," the doctor said.