BRD Hospital fire: Principal files police complaint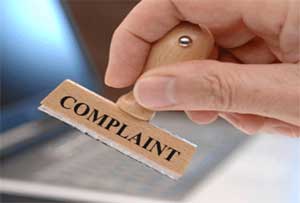 Gorakhpur: BRD Medical College Principal Ganesh Kumar filed a police complaint in connection with a fire which gutted the record room of the state-run hospital.
No loss of life was reported in the fire on Monday, but the blaze destroyed the principal's office and important documents in the record room of the hospital, which was in the news last year after scores of infants died at the facility.
"I have given information regarding the fire incident to Gulriha police station as it was loss of public property. The cause of fire is not known yet... it is part of a formal procedure to inform police about it," Kumar said.
SSP Satyarth Anirudh Pankaj said, "The principal of the BRD medical college has given in writing about the fire incident and it also states that the reason behind the fire is unknown. We have kept the piece of information with us and a probe into the incident is underway."
The principal had yesterday said the files related to death of scores of children at the facility last year, allegedly due to restricted oxygen supply, were safe.
The medical college had hit the headlines in August last year when 63 children, including infants, died within a span of four days allegedly because the oxygen supply was disrupted due to non-payment of dues to the vendor.
The state government had, however, vehemently denied that shortage of oxygen led to the deaths.
Read also: Fire at BRD Hospital; principals office, record room gutted