Brett Lee to be Cochlear's Global Hearing Ambassador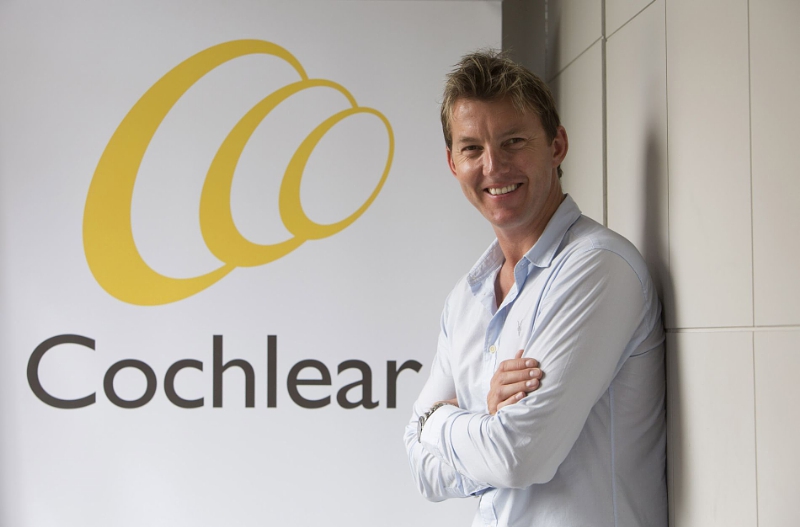 As one of the world's fastest bowlers, who has smashed multiple cricket records, Brett's new target is 360 million people - and raising awareness about hearing loss. 360 million is the estimated number of people worldwide suffering from a disabling hearing loss. Many, however, are not aware of the effects it can have on them or what treatments are available.

As Cochlear Ambassador, Brett will spearhead a 'Sounds of Cricket' campaign to raise awareness of the significant medical, social and economic impacts hearing loss can have on individuals and their families. The campaign, commencing later this year, asks people to 'imagine if you could only imagine the sounds of cricket.'

Speaking in London at Lords, prior to the start of The Ashes, Brett said, "Hearing loss is a huge global public health issue. I can't imagine cricket without sound - on the field not hearing the appeals and the crowd, off the field not hearing team mates, or at home not hearing family. I can't imagine it.

"A cochlear implant can change all of that. I've seen it happen. The implant takes a person from silence to sound. It is a wonderful, life changing moment.

"And through the language of cricket, a game with three billion fans across the world, we can expose more people to implantable hearing technologies. We can help more people go from silence to sound."

Brett said his association with Cochlear began when he was filming the soon to be released movie, unIndian.

"When we were filming at Cochlear's headquarters in Sydney, I got to know some of their recipients and even saw some of them 'switched on' for the first time, when they suddenly hear sound! I saw their sheer joy at being able to hear life. It really affected me."

"I also got to appreciate all of the opportunities in life that sound brings, which is why I'm honoured to be Cochlear's first Global Hearing Ambassador."

Cochlear CEO, Dr Chris Roberts, said, "We are delighted to have one of the true greats of sport working with Cochlear. Sport is a universal language and cricket is one of the most communicated languages in the world.

"While 114 million people watched this year's Superbowl, making it the most watched television program in US history, approximately 1 billion people watched the Cricket World Cup Match between India and Pakistan, broadcast from Adelaide. That is truly astonishing.

"With reach like this and an Ambassador like Brett, our goal is to connect as many people as possible to a world of sound. Our promise is to help people 'Hear now. And always', so they can live the life they want."

Cochlear is the global leader in implantable hearing solutions. The company has a global workforce of 2,700 people and its products include hearing systems for cochlear, bone conduction and acoustic implants.