Brutal Assault: Mob beats Urologist, attempt to Kidnap him; Private hospitals SHUT in protest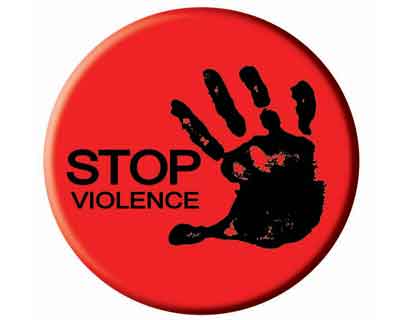 Bhilwara: Violence against medical professionals rose to a brutal level recently when a mob of at least 12 persons assaulted a Urologist and allegedly tried to kidnap him.
The group of miscreants reportedly created ruckus at the hospital, misbehaved with the staff and threatened the doctor to burn the hospital down if he refuses to pay protection money to them. A video of the appalling incident immediately went viral.
The incident took place on March 11 at around 3.30 PM. According to recent media reports, the miscreants entered Bhansali Hospital, which is a well known medical facility in the area. They created ruckus at the hospital and misbehaved with all the staff and hurled abuses. Later when Dr Bhansali, a Urologist at the hospital; entered his chamber, they forcefully entered the room and misbehaved with the doctor. They threatened him saying that they will burn down the hospital if he doesn't pay Rs 1 lakh as protection money to them every month.
The viral video footage of the incident shows that the doctor was dragged out of his chamber and beaten badly. The nurse who tried to pacify the situation was pushed harshly and was abused by a man associated with the group. It is not certain if the accused persons were goons or attendants of a patient.
[embed]https://youtu.be/F2MU8duDcJU[/embed]
This incident has triggered resentment. The private hospitals, in protest against the assault, were kept closed on March 13 from 9 am to 7 pm, reports Bhaskar.
Earlier, the doctors of the private hospital's Indian Medical Association (IMA) demanded immediate arrest of the culprits by giving a memorandum to the ASP. The association warned that if the authorities fail to meet their demands, private hospitals will be closed. Following the warning of the IMA, the police took the case seriously and started looking for the accused and its associates, adds India News.
Indian Medical Association branch president Dr KK Bhandari condemned the incident and demanded the arrest of the accused. It has been alleged that the accused tried to abduct the urologist from the hospital.
On Thursday, in all private hospitals, doctors performed their duties wearing black bands in protest, as per a report by bhaskar. A few accused have been arrested. The police has reportedly identified the main accused and is on the hunt, reports Patrika.
Recently Medical Dialogues had reported about a similar incident in another Rajasthan based hospital where infuriated attendants of a patient brutally attacked a female resident doctor.  The female doctor hid in the bathroom dreaded by the attack. Following the incident, over 2,500 resident doctors attached with SMS Medical College observed a strike demanding security at the medical college and hospital premises.
Read Also: Patient attendants Attack Female doctor, Pull her Hair: 2500 Resident Doctors go on strike