Burglary at AIIMS Campus, Doctor loses Rs 5 lakh worth jewellery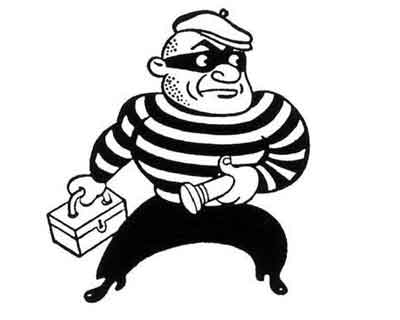 New Delhi: In a case of broad daylight burglary, jewellery worth Rs five lakh was allegedly stolen from the residence of a doctor couple on the AIIMS premises here.
The incident took place when the complainant, a senior resident doctor in the department of Orthopaedics at AIIMS Trauma Centre, and his wife left for work around 9 o clock in the morning.
"I had an interview, so I returned around 11.30 AM and found the lock missing though it was latched from outside," said Dr Avatar Singh Balawat.
Balawat immediately raised an alarm and the security guards also rushed to the spot. They were clueless.
The house was not ransacked, said Balawat in his complaint.
"When I checked, I found everything okay. I opened the almirah and it was all normal. But when I then checked the locker where the jewellery was kept, it was missing," he said.
He then called up his wife, who rushed to their residence and confirmed that the jewellery had been stolen. They then lodged an FIR with the police, in which they estimated the cost of the jewellery at Rs five lakh.
Meanwhile, the AIIMS Resident Doctors Association has flagged concern over the need of CCTV surveillance in the premier institutes residential areas.
"Even after multiple complaints of thefts no action has been taken and installation of CCTV cameras is pending.
"Despite being a premier medical institute several places in the hospital including wards, hostels, ICU, entry or exit gates are not under CCTV surveillance," AIIMS RDA president Dr Vijay Gurjar said.