Bye to Congestion: AIIMS Opens 614 Meter tunnel link to Dr JPNA Trauma Centre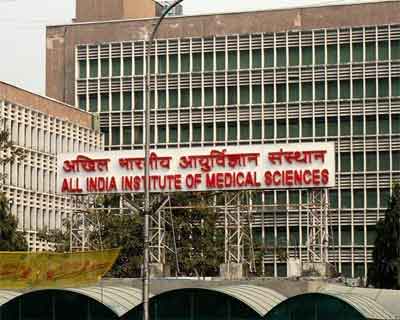 New Delhi: The All India Institute of Medical Sciences (AIIMS), New Delhi has opened country's first motorable tunnel-cum-surface road. It is the a 614 metre tunnel road,connecting the main campus in Ansari Nagar with its Dr. JPNA Trauma Centre.
The new tunnel will enable quick transfer of critical patients from the hospital to the trauma centre and vice versa, reducing the time from 30 minutes to just five minutes.
The project was completed in 2016 and was waiting for the formal inauguration. The total cost of the project is Rs 40 crore and has been built by the Delhi Metro Rail Corporation (DMRC). It is the first such project to be implemented in the country, wherein a road tunnel has been constructed above an operational Metro tunnel with a minimum clearance of 1.6 metres.
According to a order passed by AIIMS administrative, "The connectivity between AIIMS Ansari Nagar campus and Dr JPNA Trauma Centre at Raj Nagar has been augmented by the construction of a dedicated motorable tunnel-cum-surface road. The said connection is open for use for movement of patients, staff and services between the two campuses. The opening has been done on a trial basis, and in case any suggestion for improvement is perceived, the same may be intimated," reports Express
"The trauma centre needs frequent exchange of doctors, patients and support staff with the AIIMS main building located at about 1 km away along Ring Road," said one of the engineers involved in the project.