Cabinet okays raising retirement age of Central Health Service doctors to 65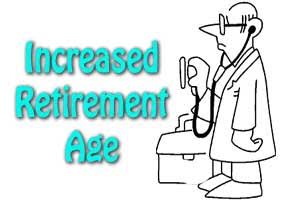 NEW DELHI: To retain talent pool of health specialists in Central Health Service, the Cabinet gave its nod to raise the superannuation age of doctors from the present 62 to 65 years.
The move would help in improving patient care, academic activities and effective implementation of National Health Programme, Union minister Ravi Shankar Prasad told reporters after the Cabinet meeting.
There are about 4,000 doctors under Central Health Service, according to the Health Ministry.
Prime Minister Narendra Modi had earlier said that the central government had decided to enhance superannuation age of all doctors in Central Health Service to 65 years with effect from May 31, 2016.
Citing shortage of doctors, Modi had at a rally in Saharanpur on May 26 announced raising the retirement age.
Modi had said there is a need for more doctors across the country but it was not possible to fill the gap in two years of his government.