Cadre Restructuring for Physiotherapists: Health Minister apprises parliament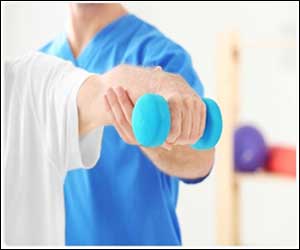 New Delhi: The government is working on the restructuring of the physiotherapists' cadre and a committee has been set-up for major recommendations on the matter. Confirmation to the same was recently given by the Minister of State, Ministry of Health and Family Welfare, Shri Ashwani Kumar Choubey to the Lok Sabha recently while asked about the steps taken by the government in this matter
Elaborating on the issue, the minister informed that committee has been constituted under the Chairmanship of Dr. B. D. Athani, Principal Consultant, Directorate General of Health Services, Ministry of Health and Family welfare on cadre restructuring of Physiotherapists of four Central Government Hospitals of Delhi i.e. Safdarjung Hospital, Dr. Ram Manohar Lohia Hospital, Smt. Sucheta Kriplani Hospital and Kalawati Saran Children Hospital.
The Terms of Reference (TOR) of the Committee are as under:
(i) To review the structure of Physiotherapy Cadre in Safdarjung Hospital, Dr, RML Hospital, Lady Hardinge Medical College and SSK and Kalawati Saran Children's Hospital along with the feeder cadre, so as to harmonise the functional need with the legitimate career expectations of its members.
(ii) To assess the magnitude of stagnation in various grade and suggest remedial measure, both short term and long term and to reduce promotional blocks and at the same time prevent gaps from building up.
(iii) To suggest measures to enhance the effectiveness of service and capacity building of the staff.
(iv) To take view and suggestion of the stakeholders i.e. participation Hospitals, it's Union and Members of the service for cadre review.
(v) to Examine any issue as referred to it by the Hospitals.
(vi) to review the Physiotherapy Cadre in these Hospitals keeping in view of the increased work load.
The committee has not given any recommendations so far, the Minister informed the parliament responding to the  specific question in this regard