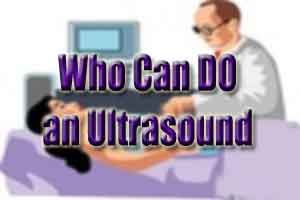 New Delhi:  The apex court is soon going to rest the case, albeit temporarily, on the issue of who can do ultrasounds in the country, as the Supreme Court recently reserved an interim order responding to a batch of pleas challenging a decision of the Delhi High Court setting aside the mandatory six-month training needed under the rules for performing ultrasonography.Medical Dialogues team had earlier reported in the year 2016, the Delhi High court had declared  Rule 3(3)(1)(b) of the PNDT Rules (as it stands after the amendment with effect from 9th January, 2014) as ultra vires to the extent it requires a person desirous of setting up a Genetic Clinic / Ultrasound Clinic / Imaging Centre to undergo six months training imparted in the manner prescribed in the Six Months Training Rules, observing the following
 For meeting the said objective/purpose ( of the PC-PNDT Act), we fail to understand what difference it makes, whether the sonologist or imaging specialist i.e. a person who can use and operate an ultrasound machine, is a mere MBBS or has a Post Graduate qualification in medicine or has experience of one year or has undergone six months training..…
Read Also: Delhi High Court Judgement clarifies who can do an ultrasound
The judgement had a huge impact on the medical fraternity, by removing the restrictions on the legal rules of the performance of ultrasound, thereby allowing even MBBS doctors to make use of the modality. The judgement seemed to have become a bone of contention between the specialists and generalists in the medical community, with many radioloigsts opposing the decision. This finally culminated in IRIA  filing a review petition against the said judgement in the apex Court.
Read Also: IRIA challenges HC judgement on ultrasound practice in Supreme Court
A bench of Chief Justice Dipak Misra and Justices A M Khanwilkar and D Y Chandrachud heard arguments on behalf of the Centre and other bodies in favour and against the 2016 Delhi High Court verdict and reserved its interim order on the issue whether some specialist doctors can be allowed to continue doing ultrasonography.
Senior advocate Vikas Singh, appearing for one of the parties, said as an interim measure, cardiologists and gynaecologists may be allowed to continue doing ultrasonography test till the petitions against the High Court order are finally decided.
Additional Solicitor General Pinky Anand, appearing for the Centre, assailed the High Court decision, saying the government was well within its right to frame the rules.
Earlier, the apex court had issued notice on the Centre's plea challenging the High Court decision setting aside the mandatory six-month training required to perform the ultrasonography.
Besides the Centre, Indian Radiological and Imaging Association, the association of radiologists in the country, had moved the apex court challenging the High Court's decision on the issue.
The high court had declared the Rule 3(3)(1)(b) framed under the Pre-Conception and Pre-Natal Diagnostic Techniques (PCPNDT) Act, 1994 as ultra vires.
It had also done away with the mandatory six-month training which was earlier required to be able to perform an ultrasound under the ambit of the law.
The PIL, filed by NGO Voluntary Health Association of Punjab, was disposed of in 2016 with the apex court passing a slew of directions to stop female foeticide in the country.
41 comment(s) on Can MBBS do Ultrasound- Supreme court reserves its interim order