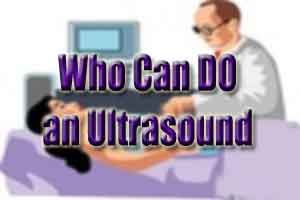 Indian Radiological and Imaging Association, IRIA, the association of radiologists in the country, has knocked the doors of the Supreme Court challenging the recent decision of high court that had declared the Rule 3(3)(1)(b) of the PNDT Rules ultravires, thereby removing the mandatory six months training that was earlier required to be able to perform an ultrasound under the ambit of law.
READ ALSO : Delhi High Court Judgement clarifies who can do an ultrasound
The judgement had a huge impact on the medical fraternity, by removing the restrictions on the legal rules of the performance of ultrasound, thereby allowing even MBBS doctors to make use of the modality. The judgement seemed to have become a bone of contention between the specialists and generalists in the medical community, with many radioloigsts opposing the decision. This finally culminated in IRIA  filing a review petition against the said judgement in the apex Court.
The major contention of the IRIA stems from the claim that an M.B.B.S course does not provide adequate training to a practitioner to be able to perform an ultrasound. In an earlier interview with Medical Dialogues team , Dr OP Bansal, President IRIA had explained " No training pertaining to ultrasound is being taught or prescribed in syllabus of MBBS and merely 10-15 days lectures are held in radiology as part of medicine subject in MBBS. The MBBS graduates are taught basic concepts in Radiology and a simple MBBS holder cannot perform an ultrasound, etc until he has a requisite training."
As is evident with the numerous RTIs filed by IRIA with the Medical Council, ultrasound is a part of the curriculum of Radiology. In the case before the hon'ble high court, Union of India was found to be submitting an affidavit clarifying that the
MCI Act recognises the medical qualification of Doctor of Medicine M.D. (Radio Diagnosis) which is registered as M.D. (Radio Diagnosis) / Diploma in Radio Diagnosis (DMRD) and that imaging techniques and ultrasonography is a critical part of the discipline of M.D. (Radiology) / DMRD to equip a medical professional to practice, teach and do research in the broad discipline of radiology including ultrasound……
MCI had submitted guidelines enumerating the minimum criteria regarding qualification, training, accreditation of training institutes, for determining who should be recognized as qualified to undertake ultrasound test and have valid registration under the PNDT Act.
Following the same, IRIA has demanded a structured practice of ultrasound by qualified radiologists as per the guidelines of MCI.
Another issue highlighted by the organisation relates to the misuse of ultrasound machine in the process of sex determination. Speaking to Medical Dialogues Team, Dr OP Bansal, President IRIA as well as the representative of the organisation in the Central Supervisory Board elaborated, "More than 85% of the violations today under the PC-PNDT act are done by non-radiologists. The aim of the Act was to restrict the use of ultrasound machine by allowing use thereof only by qualified individuals, who could be monitored, however with the recent changes, the same seems to have had an opposite effect of enlarging the category of persons authorized to use and operate ultrasound machine."
30 comment(s) on IRIA challenges HC judgement on ultrasound practice in Supreme Court