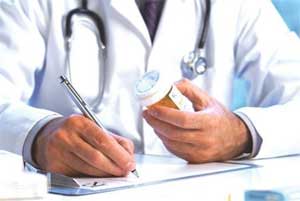 Jaipur: After declaring 49 medical practitioners as " ABSCONDERS" on account of being missing form their duties for the last three years,  the Rajasthan health department has now sent a list of  these forty-nine doctors to Rajasthan Medical Council to cancel their registration.
According to a recent report in TOI, these doctors were posted as medical officers at different government hospitals, community centres, and trauma centres. At the time of joining the services, they were all MBBS qualified doctors. These doctors then applied for PG and received admission under the quota allocated for MBBS doctors working in government hospitals. For availing the benefit of quota, they signed a bond for serving for at least five years in government hospitals. However, after completion of the specialist education, they did not turn up for duties as per the bond. The health department officials also repeatedly sent reminders to the doctors asking them to join the duties but after three years of the doctors not joining the service, they have now been declared ABSCONDERS by the health department
Further taking action against them, the health department has asked the state medical council to cancel the registration for not fulfilling the conditions of bond signed by the doctors.
................................ Advertisement ................................
The Health Department officials have alleged the doctors that they broke the term and conditions of bond signed with the health department. The health department even claimed that they might have joined services somewhere else and kept health department waiting for their services.
................................ Advertisement ................................
Confirming the same, Dr V K Mathur, director (health), and health department told TOI, "We have found that 49 doctors are not coming to duties. They have been absconding from service. The process has been initiated for cancellation of their registration. After the cancellation of registration, they will not be able to practice legally."
"We are still verifying that if there are any doctors out of those 49 who have returned to duties. If some of them have joined, we will modify the list again," he added
Author Details
Shagufta Joined Medical Dialogues has been associated as Editor for Education Medical Dialogues since the year 2018.  She is a graduate from Delhi University. She can be contacted at editorial@medicaldialogues.in Contact no. 011-43720751
................................ Advertisement ................................
4 comment(s) on Cancel Registration of 49 Govt Specialists : Health Department tells Rajasthan Medical Council