Cancer among children curable if treated early: AIIMS doctors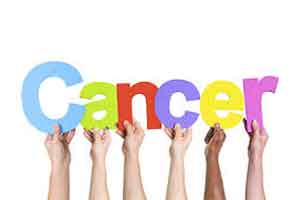 Almost 75-90% cases of cancer among children can be treated successfully if diagnosed early but lack of awareness and late detection of the disease brings down the survival rate, said doctors at AIIMS.
"Often, the parents fail to spot the symptoms which results in detection of cancer at later stage of the malignancy," said Dr Rachna Seth from the department of paediatrics at AIIMS. She stressed the need for spreading awareness among people about the fact that cancers can happen in childhood too and many of the serious cases can be avoided if diagnosed early.


Noting the rise in number of patients coming for treatment now, Sethi said about 50,000 children are diagnosed with cancer every year and around 300-350 children seek treatment at AIIMS annually. According to experts, high, persistent fever, weight loss, lump on any part of the body and any form of pain in the body should not be ignored as these could prove to be early signs of cancer.

The most common types of paediatric cancers include acute Lymphoblastic Leukemia or blood cancer, brain tumours, cancer of the kidney and Retinoblastoma or eye tumours, said another doctor of the premier health institute. "Due to lack of awareness among the parents in India, they bring their children only after observing something major in the eyes of their pupil," said Dr Seth.

The doctors said though children recuperate much better than adults after treatment, there is a need for a follow-up care to help identify changes in their health. 50,000 new cancer cases among children are diagnosed each year, of which 50 per cent children die due to lack of awareness, late detection, expensive treatment costs, inadequate facilities and insufficient supportive care, they said.