Necrotic Mitral Annular Calcification a potential source of embolism: Case report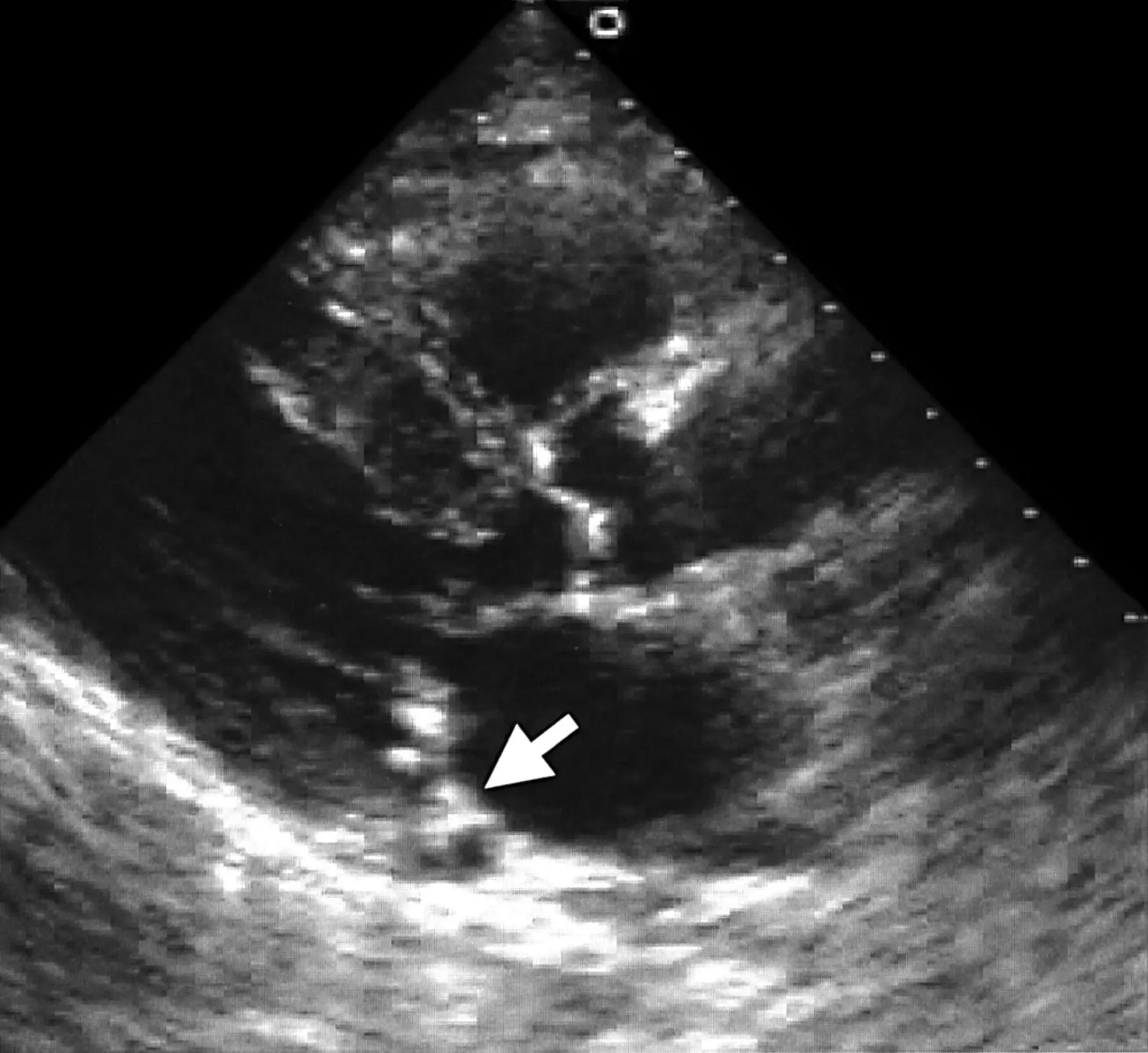 Mitral annular calcification (MAC) characterized by periannular calcium deposits is a degenerative abnormality commonly seen in elderly population. Caseous calcification of the mitral annulus (cMAC) is a rare form of mitral annular calcification with central liquefaction necrosis.
Simon M Frey, reported a case wherein patient, a 71 year old female patient had Mitral annular calcification. Tissue characterization with cardiac magnetic resonance (CMR) revealed a cMAC and a conservative approach was chosen. At followup patient developed acute hemi occlusion of a retinal artery with cholesterol embolism.
At this time, CMR showed a liquefied cavity of the cMAC. Except for atherosclerotic plaques in the aorta and carotid arteries, further stroke work-up was negative so patient was managed conservatively. During follow-up, the liquefied cavity regressed completely after another 6 months and the patient was free from further events during 3 year followup.
Important learning points from above study are-
1) Caseous Mitral annular calcification is a dynamic condition and underestimated as a source of potentially serious complications, such as mitral regurgitation and systemic embolization
2) CMR with multi-parametric tissue characterization can help to diagnose and quantitatively assess the process of liquefaction of MAC.
Source: European Heart Journal - Case Reports

doi-org.eres.qnl.qa/10.1093/ehjcr/ytab380
Source : European heart journal