New fatal vasculitis in LVADs recipients: Case series reported in JACC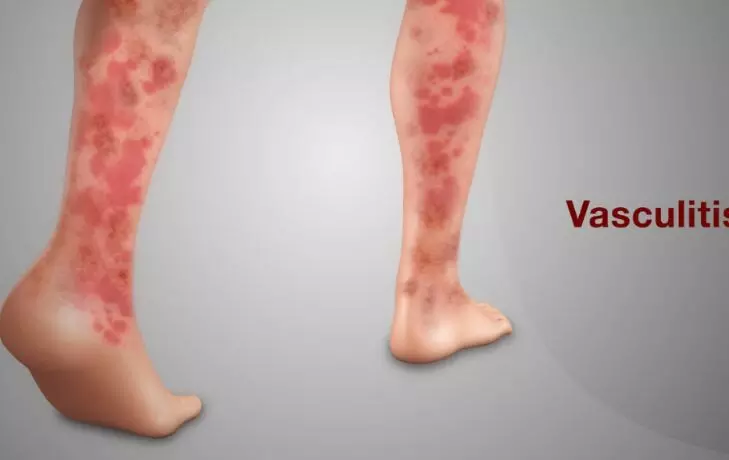 Left ventricular assist devices are durable, surgically implanted mechanical devices that support the hearts of patients with advanced heart failure. However, these devices come with their own complications, such as hemodynamic alterations, thromboembolic phenomena, coagulopathy, and humoral sensitization.
A recent series of case reports have been presented in the Journal of the American College of Cardiology, wherein 3 LVAD recipients affected with vasculitis within the past 3 years at University Hospital Cleveland Medical Center have been highlighted.
The cases have been elaborated below.
A 59-year-old man with nonischemic cardiomyopathy and a HeartMate II left ventricular assist device (LVAD) (Abbott Laboratories) (implanted 5 years before) presented with several days of weakness, fatigue, hemoptysis, and dyspnea.
On admission, he was without rash, but had AKI, a supratherapeutic international normalized ratio, and developed acute hypoxic respiratory failure requiring immediate mechanical ventilation. Imaging demonstrated pulmonary infiltration, bronchoscopy confirmed alveolar hemorrhage, and sampling revealed elevated p-antineutrophil cytoplasmic antibody levels (1:5,120) and positive reflexive myeloperoxidase testing. The patient received a diagnosis of secondary microscopic polyangiitis, and respiratory cultures grew methicillin-resistant Staphylococcus aureus (S.aureus) (appropriately treated with vancomycin). He later experienced spontaneous bleeding requiring transfusion, persistent respiratory failure requiring tracheostomy, and worsening renal failure. Unfortunately, the patient later developed Klebsiella bacteremia, septic shock, and multiorgan failure, and died (hospitalization 8 weeks).
The 2nd case was that of a 62-year-old man with ischemic cardiomyopathy and a HeartMate II LVAD (implanted 4 years before) and recurrent driveline infections (methicillin-sensitive S.aureus and Enterococcus faecium) on amoxicillin-clavulanate for long-term suppression presented to the hospital with a 1-week history of fevers and a 3-day rash. Skin biopsy revealed leukocytoclastic vasculitis (LCV) and blood cultures grew Corynebacterium jeikeium (C. jeikeium), which was appropriately treated with doxycycline.
The patient was discharged (hospitalization 5 weeks) on a course of prednisone and doxycycline. After 2 months, all symptoms and renal function normalized, and his health remained at baseline several months thereafter.
The last case was that of a 70-year-old man with ischemic cardiomyopathy and a HeartMate III LVAD (implanted 1 year before), and stage IIIA chronic kidney disease with baseline creatinine of 2.2 mg/dL presented to the hospital with several days of chills, fatigue, lethargy, and gross hematuria.
Admission diagnostics revealed anemia, AKI, and methicillin-sensitive S.aureus bacteremia, and he was appropriately treated with blood transfusions and cefazolin. After 10 days, he developed a petechial rash again, but was over the lower extremities. Skin biopsy revealed LCV. His renal function continued to gradually worsen (peak creatinine 6.98 mg/dL) requiring hemodialysis and renal biopsy demonstrated immunoglobulin A glomerulonephritis as a PIGN.He remained on dialysis and later developed an additional Klebsiella oxytoca infection and diffuse intravascular coagulation, and he died .
"To date, LVAD vasculitis remains a poorly described and under-recognized phenomenon. Of the aforementioned reported and documented cases of LVAD vasculitis (3) (most common type: LCV), all had rash as a heralding sign, all had acute infection (most common type gram positive), all had renal failure (most common type PIGN), and all but 1 died (mean hospitalization 9 weeks).Given the observed clinical courses and mortality, we recommend that all LVAD recipients with a new petechial/maculopapular rash undergo immediate biopsy with no delay. We also recommend a full course of steroid/immunotherapy in addition to antibiotics for infection-induced LVAD vasculitis." The team concluded.
For full article follow the link: Garcia RA, et al "LVAD vasculitis case series: suggestion of a new fatal LVAD-related phenomenon" JACC Case Rep 2021; DOI: 10.1016/j.jaccas.2021.03.030
Source: Journal of the American College of Cardiology
Source : Journal of the American College of Cardiology