PET imaging shows an uncommon case of thermal burns from repetitive ICD shocks: Case report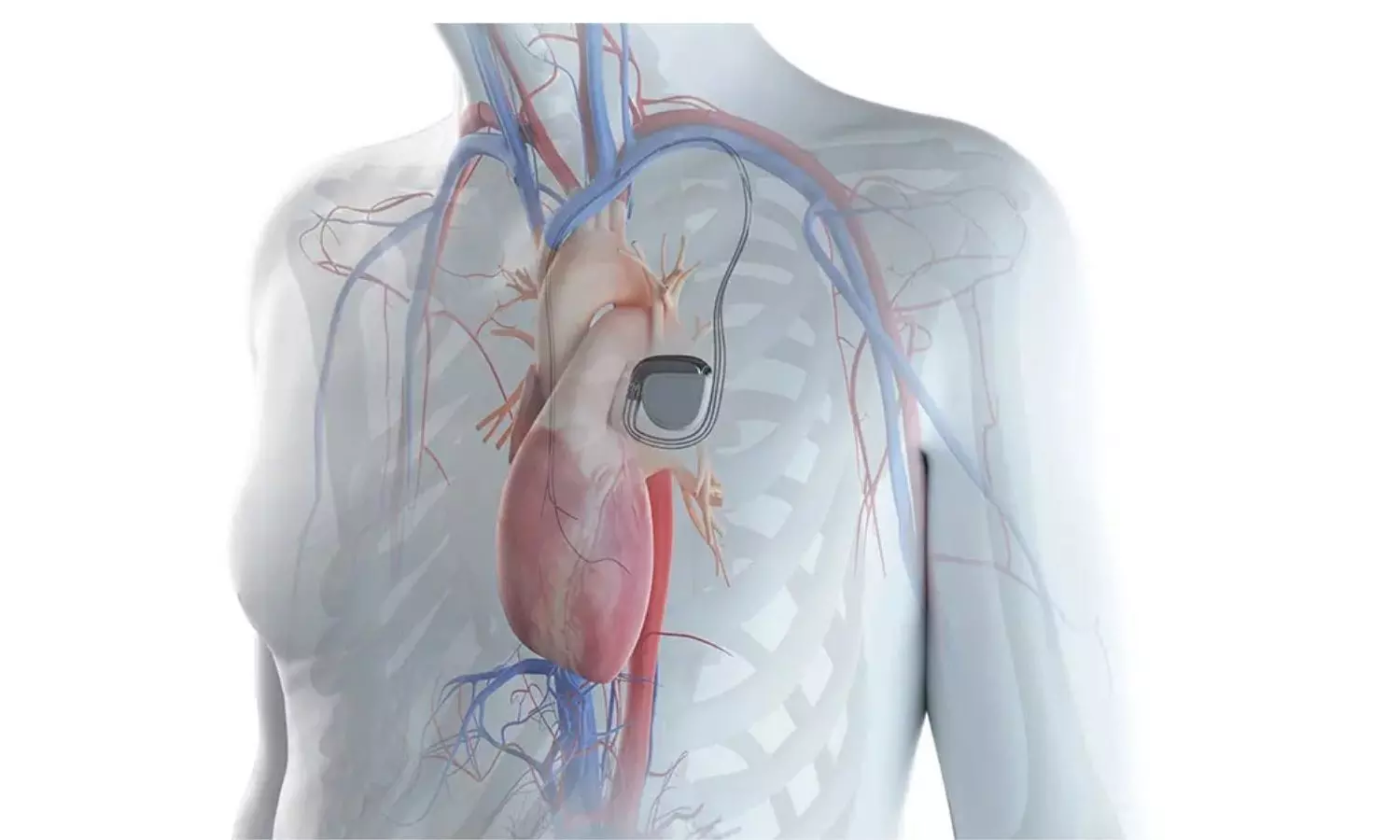 USA: A recent case study published in HeartRhythm Case Reports has described an uncommon case of thermal burn from multiple shocks resulting from implantable cardioverter defibrillators (ICDs) seen on positron emission tomography (PET)/computed tomography (CT) scans.
Christopher Perez, Department of Cardiology, Baylor Scott and White Medical Center, Temple, and colleagues described the case of a 22-year-old man who received multiple ICD defibrillations resulting in thermal injury from the device.
There has been a significant rise in the use of ICDs after clinical trials have shown their benefit in reducing mortality in selected patients with heart disease. The advantage of these devices is related to their ability to reduce SCD (sudden cardiac death) by providing anti-tachycardia pacing and high-energy shocks in malignant ventricular arrhythmias.
"First and second-degree burns can be a common side effect of external electrical therapy, such as cardioversion or defibrillation," the authors wrote in their study. "Deep dermal burns may also occur but are less common. However, skin and subcutaneous tissue injury or burns due to ICD shocks have never been reported."
The patient was hospitalized after reporting 15 shocks from an ICD after intense exercise, with the device having recorded an abnormal heart rhythm of 300 beats per minute. The patient had a history of ventricular fibrillation, myocarditis, and prior out-of-hospital cardiac arrest. Since the device implantation, the patient reported to be in good health. He also reported nonadherence to the antiarrhythmic drug sotalol.
The chest ultrasound did not reveal any evidence of fluid collection or soft tissue abnormalities; a CT scan did not reveal features of sarcoidosis or other interstitial lung diseases; and an echocardiogram showed normal heart function. Also, a cardiac MRI showed nonspecific left ventricular wall thinning reflecting infarction versus a previous infectious or inflammatory process.
A PET/CT scan was obtained to evaluate possible cardiac sarcoidosis, which showed no increased F-18 FDG radiotracer activity in the myocardium, suggesting the condition.
"Incidentally, there was increased FDG activity posterior to the ICD along the anterior left pectoralis major muscle related to inflammation from multiple ICD shocks," the authors wrote.
Finally, the patient's episode of ventricular tachycardia was suggested to be scar-mediated. On discharge, sotalol was resumed, and the patient was referred for catheter-based ablation.
ICDs are a well-established therapy for SCD prevention. Given their widespread use, more physicians will encounter patients who have received an ICD shock.
"It's important to know that multiple discharges from an ICD can lead to thermal injury of the subcutaneous tissues," the authors wrote. "Though not typically needed for management, this case highlights rare evidence of subcutaneous tissue injury on PET CT."
"Given the potential long-term adverse effects of soft tissue injury, such as functional impairment or chronic pain, further research in this area becomes essential to understand better the impact of ICD shocks on soft tissue structures and to develop effective management strategies, they suggest.
"A more comprehensive understanding of the soft tissue effects of ICD shocks can help to inform clinical practice and improve patient outcomes," the team concluded.
Reference:
Perez, C., Banchs, J. E., Strober, M. D., & Mixon, T. A. (2023). An Uncommon Case of Thermal Burn from Repetitive Implantable Cardioverter-Defibrillator Shocks Seen on Positron Emission Tomography/Computed Tomography Scan. HeartRhythm Case Reports. https://doi.org/10.1016/j.hrcr.2023.05.007
Source : HeartRhythm Case Reports MSc. Biotechnology
Medha Baranwal joined Medical Dialogues as an Editor in 2018 for Speciality Medical Dialogues. She covers several medical specialties including Cardiac Sciences, Dentistry, Diabetes and Endo, Diagnostics, ENT, Gastroenterology, Neurosciences, and Radiology. She has completed her Bachelors in Biomedical Sciences from DU and then pursued Masters in Biotechnology from Amity University. She has a working experience of 5 years in the field of medical research writing, scientific writing, content writing, and content management. She can be contacted at  editorial@medicaldialogues.in. Contact no. 011-43720751