The Gut-Heart connection: Rare case of recurrent pericarditis complicating ulcerative colitis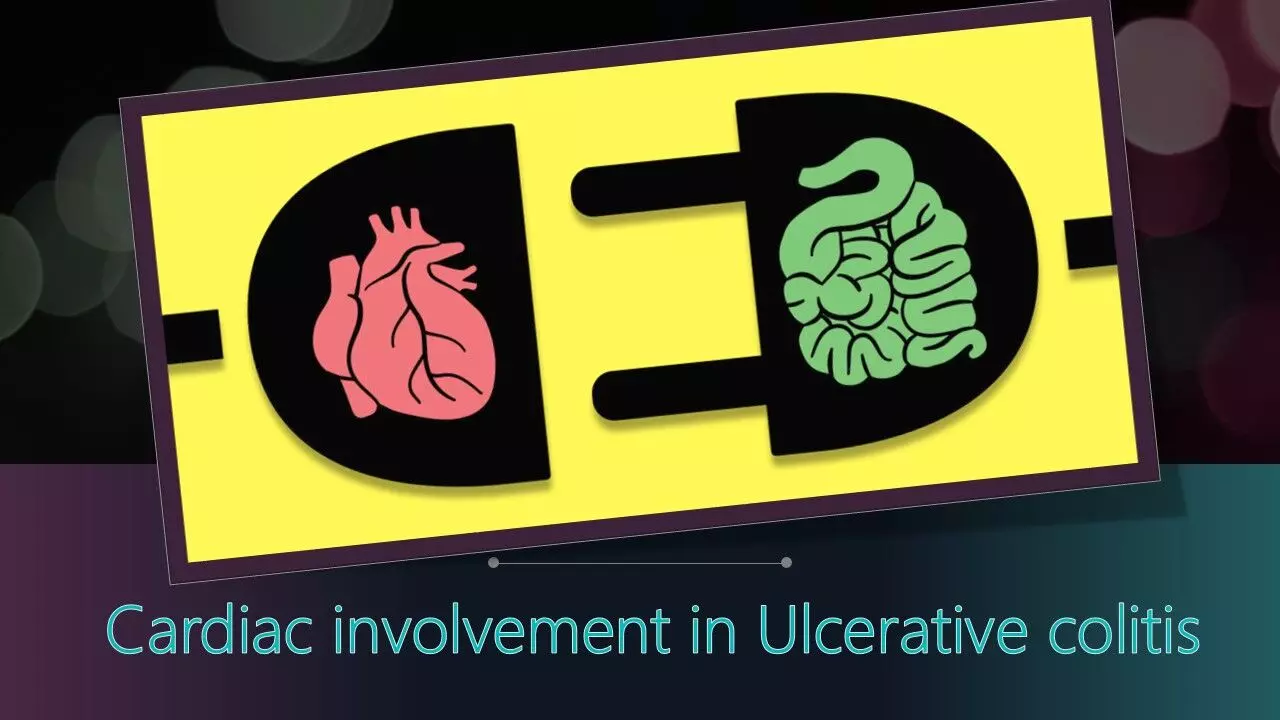 Cardiac involvement (myocarditis, myopericarditis, and pericarditis) is rare in UC, and pericarditis is specifically found only in around 0.23% of UC patients. In the latest issue of JACC Case reports, Kumar et al have reported a case of young female with severe ulcerative colitis whose course was complicated recurrent pericarditis. The authors describe the challenges faced during diagnosis and intricacies of its management.
A 29-year-old woman with recurrent pericarditis presented with pleuritic chest pain, dyspnea, and fatigue in 2018. She underwent ileal pouch–anal anastomosis after failing medical management of ulcerative colitis (UC).
One month after the ileal pouch–anal anastomosis, she was admitted to an outside hospital for a large pericardial effusion and underwent a pericardial window. She was given naproxen (500 mg a day), colchicine (0.6 mg a day), and prednisone (20 mg a day) following the pericardial drainage.
No effusion or pericardial thickening was seen on echocardiography. Cardiac magnetic resonance imaging (CMR) of the pericardium showed increased T2 short-tau inversion recovery (STIR) indicative of edema and moderate pericardial delayed hyperenhancement (DHE) indicative of inflammation consistent with active pericarditis.
The symptoms of pericarditis recurred on tapering steroids. A strategy of using biological anti-inflammatory agent was employed to achieve steroid replacement. Anakinra and Canakinumab were tried to for this purpose.
Her prednisone was tapered off in a year, but she had 6 relapses of chest pain during this period. Prednisone (20 mg) had to be restarted, and she was advised to maintain regular follow-up with cardiology and rheumatology.
Mainstays of treatment of recurrent pericarditis involve nonsteroidal anti-inflammatory drugs and colchicine. Low-dose steroids may be used in patients resistant to first-line therapy. Biologics, notably IL-1 blockers such as anakinra (IL-1α and IL-1β receptor antagonist) and canakinumab (IL-1β monoclonal antibody), are indicated in patients developing dependence on second-line agents.
This patient was given biologics, however, she experienced multiple recurrences even with the biologics and also experienced side effects to both anakinra (dry cough) and canakinumab (urinary tract infections). Therefore, her biologics were discontinued.
This is one of the first reports of a severe UC patient with pericarditis resistant to multiple agents. It is possible that the underlying autoimmune pathology of complicated ulcerative colitis plays a role in ongoing inflammation and resistance to multiple therapies.
"Management of complicated recurrent pericarditis with concomitant UC is challenging, and patients may develop resistance to multiple anti-inflammatory medications and relapses of chest pain on biologics. A severe case of underlying autoimmune disease in recurrent pericarditis patients requires a long course of medications, and serial CMR can help to assess treatment response", concluded the authors.
Source: JACC Case Reports: DOI: 10.1016/j.jaccas.2021.04.009.