2020 AHA/ACC Guideline for the Management of Patients with Valvular Heart Disease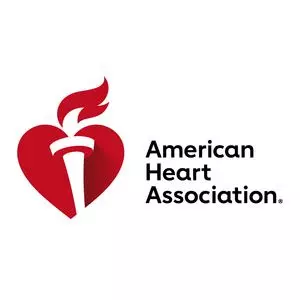 The 2020 AHA/ACC Guideline for the Management of Patients with Valvular Heart Disease (VHD) has been eagerly anticipated. While transcatheter mitral valve procedures (TMVR) are being performed with increased frequency, transcatheter aortic valve procedures (TAVR) are now approved for use in low-risk patients. The updated guideline has been published on 17th December in the latest issue of Circulation journal.

Quick takeaways from this guideline include:
1. Disease stages in patients with VHD should be classified (Stages A, B, C, and D) on the basis of symptoms, valve anatomy, the severity of valve dysfunction, and the response of the ventricle and pulmonary circulation.
2. In the evaluation of a patient with VHD, history and physical examination findings should be correlated with the results of noninvasive testing.
3. For patients with VHD and atrial fibrillation (except for patients with rheumatic mitral stenosis or a mechanical prosthesis), the decision to use oral anticoagulation to prevent thromboembolic events, with either a vitamin K antagonist (VKA) or a non–vitamin K antagonist anticoagulant (NOAC), should be made in a shared decision making process based on the CHA2 DS2 -VASc score.
Patients with rheumatic mitral stenosis or a mechanical prosthesis and atrial fibrillation should receive oral anticoagulation with a vitamin K antagonist.
4. All patients with severe valvular heart disease being considered for valve intervention should be evaluated by a multidisciplinary team, with either referral to or consultation with a Primary or Comprehensive Valve Center.
5. Treatment of severe aortic stenosis with either a TAVR or SAVR should be based primarily on symptoms or reduced ventricular systolic function.
6. Indications for TAVR are expanding as a result of multiple randomized trials. The choice of type of intervention for a patient with severe aortic stenosis should be a shared decision-making process that considers the lifetime risks and benefits associated with type of valve (mechanical versus bioprosthetic) and type of approach (transcatheter versus surgical).
7. Indications for intervention for valvular regurgitation are relief of symptoms and prevention of the irreversible long-term consequences of left ventricular volume overload. Thresholds for intervention now are lower than they were previously because of more durable treatment options and lower procedural risks.
8. A mitral transcatheter edge-to-edge repair is of benefit to patients with severely symptomatic primary mitral regurgitation who are at high or prohibitive risk for surgery, as well as to a select subset of patients with secondary mitral regurgitation who remain severely symptomatic despite guideline-directed management and therapy for heart failure.
9. Patients presenting with severe symptomatic isolated tricuspid regurgitation, commonly associated with device leads and atrial fibrillation, may benefit from surgical intervention to reduce symptoms and recurrent hospitalizations if done before the onset of severe right ventricular dysfunction or end-organ damage to the liver and kidney.
10. Bioprosthetic valve dysfunction may occur because of either degeneration of the valve leaflets or valve thrombosis. Catheter-based treatment for prosthetic valve dysfunction is reasonable in selected patients for bioprosthetic leaflet degeneration or paravalvular leak in the absence of active infection.
What's new?
1. For aortic stenosis, a mechanical valve is favored for patients 65 years of age. Patients between the ages of 50 and 65 should undergo shared decision making to determine which type of valve is more appropriate.
2. SAVR is favored for patients 80 years of age. Patients between the ages of 65 and 80 are recommended to undergo shared decision making to determine if open surgery versus a transcatheter procedure is more appropriate.
3. For mechanical valves, NOACs are contraindicated.
4. Aspirin is no longer routinely recommended in combination with warfarin for a mechanical valve and can be individualized according to other medical conditions that might necessitate its use.
5. Among patients with a bioprosthetic SAVR or mitral valve, a vitamin K antagonist can be considered for 3 to 6 months.
6. Although 3 to 6 months of dual anti-platelet therapy is common after TAVR, recent data suggest that aspirin alone may be preferential to dual anti-platelet therapy.
This updated Guideline presents a thoughtful framework for how to manage these special groups of patients, which providers will increasingly encounter in clinical practice.
Source: Circulation journal: Otto CM, Nishimura RA, Bonow RO, Carabello BA, Erwin JP 3rd, Gentile F, Jneid H, Krieger EV, Mack M, McLeod C, O'Gara PT, Rigolin VH, Sundt TM 3rd, Thompson A, Toly C. 2020 ACC/AHA guideline for the management of patients with valvular heart disease: a report of the American College of Cardiology/American Heart Association Joint Committee on Clinical Practice Guidelines. Circulation. 2021