Lower LDL-C <30 mg/dl in extreme risk category B: LAI dyslipedemia Guidelines Part III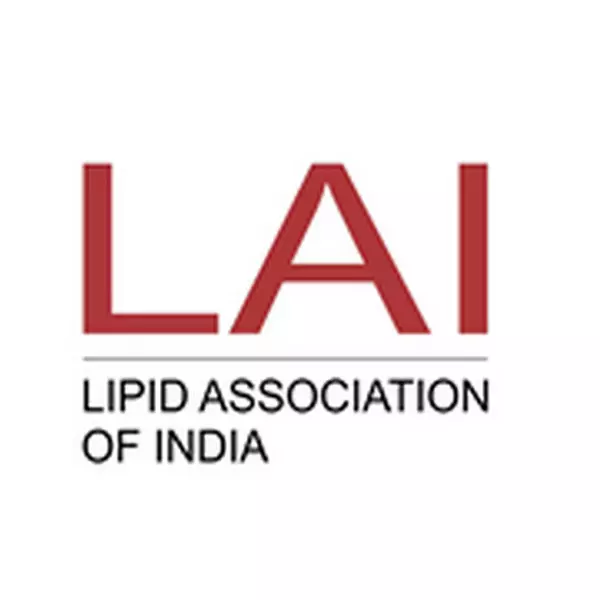 The burden of atherosclerotic cardiovascular disease (ASCVD) in India is alarmingly high and is a cause of concern. Indians are not only at high risk of developing ASCVD, they usually get the disease at an early age and have a more severe form of the disease with poor outcome as compared to the western populations.
The Lipid Association of India (LAI) made recommendations on the management of dyslipididemia based on the expert opinion, among lipid specialist throughout India. Subsequently, a total of 55 webinars held across the country over 3 months of period between May 2020 and July 2020 involving local physicians where the new Indian guidelines were presented, discussed, commented and recorded.
In order to decrease the risk of recurrent adverse CV events in patients with established ASCVD, the 2016 LAI part I guidelines recommended LDL-C goal of <50 mg/dl. However the risk of recurrent ASCVD events is determined by the presence of comorbidities, number of risk factors and by the extent of atherosclerosis. Therefore patients with multiple risk markers and comorbidities have increased risk and require even more aggressive risk factor control as well as LDL-C lowering.
Hence LAI has proposed a new group- Extreme risk. The justification for Extreme risk group has been discussed in detail in the consensus document. The patients in the Extreme risk group require aggressive management to decrease future ASCVD events. The Extreme Risk Group is further divided into category A and category B depending on the underlying risk conditions. An LDL-C target of less than 50 mg/dl is recommended in Extreme risk category A with an optional goal of ≤30 mg/dl. In Extreme risk category B the recommended LDL-C goal is ≤30 mg/dl.
Dr Raman Puri, Chairman Lipid Association of India told Medical dialogues "Indians are unique ethnographic population and unfortunately are afflicted with atherosclerotic cardiovascular disease (ASCVD) that is premature, severe and carries high mortality. Seized of this serious situation, Lipid Association of India (LAI) launched its mission of improving awareness and management of dyslipidemia - a major modifiable risk factor of ASCVD- amongst Indian medical community."
"Since its inception in 2012, LAI has published three Expert Consensus Statements in addition to other publications, in national and international journals.LAI has updated the previous recommendations and covered recent advances in the "LAI Expert Consensus Statement on Management of Dyslipidemia in Indians – Part III" in 2020.
Life style intervention has been dealt with the depth it deserves. Aggressive approach to LDL C lowering has been emphasised. The roles of triglycerides, non-HDL C, apo-B, Lp(a) and inflammation in ASCVD have been described. These recommendations are primarily from Indian experts, for Indian medical community and for Indian patients worldwide. These recommendations are not mandatory and are to be used by clinicians applying their experience and judgement, keeping patient's interest uppermost in mind, he said.
The state of the art LAI 2020 consensus statement sums up the latest data for the management of dyslipidemia in Indians. Following are the few recommendations mentioned in the LAI consensus document:
• The indications for fasting and non-fasting lipid profile have been clearly delineated in the LAI 2020 consensus document. In the recommendations, it is appropriately stated that all patients with hypertriglyceridemia should be evaluated for ASCVD risk and treated accordingly.
• The LAI panel also recommend to investigate and manage the secondary causes of hypertriglyceridemia. They noted that adequate glycemic control in diabetics will decrease triglyceride levels substantially.
• They also updated the ASCVD risk stratification risk algorithm by adding four new moderate non-conventional risk factors in place of metabolic syndrome.
• Increased lipoprotein (a) [Lp(a)] levels are highly prevalent but are neglected entity. Hence, LAI expert panel stated, "Universal screening of all subjects at age 18 years or earlier is recommended at least once in a lifetime as Lp(a) levels are genetically determined" to estimate the CV risk.
• In the section of C-reactive protein, the LAI panel of experts emphasizes that High Sensitivity C-Reactive Protein (hsCRP) has a minimal role in classifying high-risk individuals as they, in any case, need aggressive risk factor and dyslipidemia management. Normal or mildly elevated LDL-C levels may give a sense of complacency regarding the estimation and management of lipid risk. Therefore, LAI recommends apolipoprotein B (apo B) measurement in high-risk subjects, after LDL-C and non-HDL-C goals have been achieved. Discordant elevated apo B levels may identify individuals who have high residual cholesterol risk. This may warrant intensive statin therapy and the use of non-statin drugs.
The authors stated, "This document will provide guidance to the clinicians in their day to day practice and clinician should use their clinical judgment and should have detailed discussion of cost, risks and benefits with the patient, not to forget our focus on primary prevention of ASCVD and importance of therapeutic lifestyle intervention (tobacco, diet, exercise)".
For further information:
https://pubmed.ncbi.nlm.nih.gov/33350610/
Article Source :
Journal of the Association of Physicians India