CAD linked to more than 90% patients of HF with preserved ejection fraction: JAMA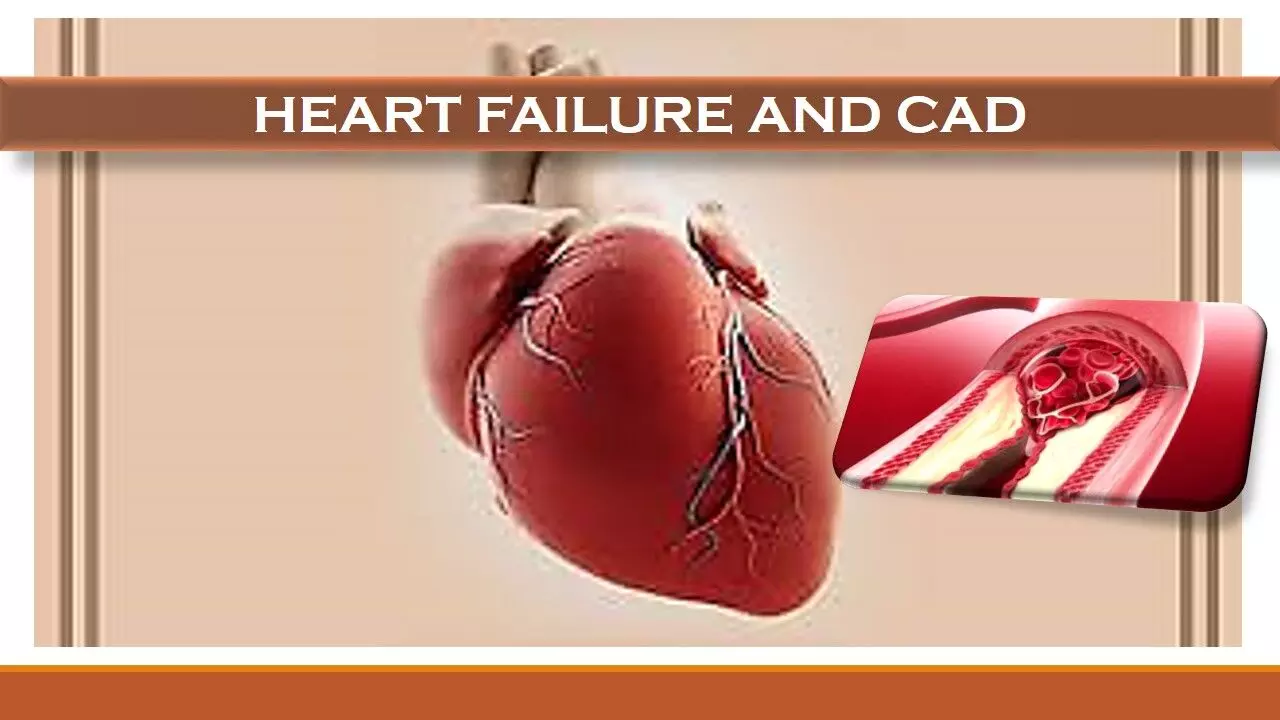 Coronary artery disease (CAD) and coronary microvascular dysfunction (CMD) may contribute to the pathophysiologic characteristics of heart failure with preserved ejection fraction (HFpEF), as suggested by Rush et al in the latest edition of JAMA Cardiology. The authors found a 91% prevalence of CAD and CMD in HFpEF in their prospective, multicenter, cohort study.
Myocardial ischemia due to epicardial CAD, CMD, or both, may represent a disease mechanism and therapeutic target in some patients with HFpEF. Myocardial ischemia can cause left-ventricular (LV) diastolic and systolic dysfunction, both of which are common in HFpEF. Inflammation-associated CMD may also play a role in the pathophysiologic characteristics of HFpEF.
To examine the prevalence of CAD and CMD in hospitalized patients with HFpEF, a total of 106 consecutive patients hospitalized with HFpEF were evaluated. Participants underwent coronary angiography with guidewire-based assessment of coronary flow reserve, index of microvascular resistance, and fractional flow reserve, followed by coronary vasoreactivity testing with acetylcholine.
Cardiac magnetic resonance imaging was performed with late gadolinium enhancement and assessment of extracellular volume. Myocardial perfusion was assessed qualitatively and semiquantitatively using the myocardial-perfusion reserve index.
Patients were followed up for a minimum of 12 months, using electronic medical record linkage, to document readmissions, death, and the causes of readmissions and deaths.
The study found that:
1. 91% of patients hospitalized with HFpEF had epicardial CAD, CMD, or both.
2. Among those without epicardial CAD, more than 80% had CMD (endothelium-independent or -dependent).
3. Half of the patients with invasively documented CAD in this study had no history of CAD, highlighting the high burden of unrecognized CAD in HFpEF.
4. Neither semiquantitative CMR perfusion imaging nor the presence of a visual perfusion defect predicted obstructive epicardial CAD on invasive investigation, suggesting that angiography may be necessary to diagnose CAD in patients with HFpEF.
5. Patients with obstructive epicardial CAD had higher rates of adverse clinical outcomes than those without obstructive disease.
CMD in patients with HFpEF was found to be predominantly due to endothelium-independent abnormalities, rather than endothelial and vascular smooth muscle dysfunction. This finding may explain the neutral outcomes of trials of therapies targeting nitric oxide-cyclic guanosine monophosphate protein kinase G signalling.
27% of the patients had imaging evidence of myocardial infarction on LGE. Even among those with no clinical history, 18% had evidence of clinically unrecognized myocardial infarction on CMRI. 42% of study patients had high extracellular volume (>30%). Mineralocorticoid receptor antagonists might be most beneficial when targeted at patients with high extracellular volume.
The study thus unravels the under recognized CAD burden in HFpEF and suggests therapeutic options for this condition.
Source: doi:10.1001/jamacardio.2021.1825