COVID-19 linked to increased cases of cardiac arrests: Study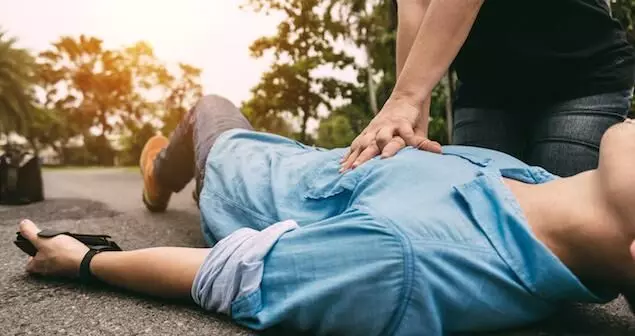 USA: A recent study has found a dramatic increase in out-of-hospital cardiac arrests (OHCAs) in early 2020 paralleling the local prevalence of COVID-19. Most of these patients were declared dead without being tested for COVID-19.
The findings of the study, published in Lancet's EClinicalMedicine, suggest a strong association between SARS-CoV-2 infection and OHCA.
"This study further indicates that there was a direct association between the local prevalence COVID-19 and the frequency of OHCA," wrote the authors.
Major metropolitan cities have reported profound and unprecedented but variable increase in OHCA in early 2020. The study by Paul E. Pepe, Metropolitan EMS Medical Directors Global Alliance, Dallas, TX, USA, and colleagues examined the relative magnitude of those increases and their relationship to COVID-19 prevalence.
For this purpose, the researchers obtained aggregate, de-identified, pre-existing monthly tallies of OHCA among adults (age >18 years) occurring between January and June 2020 within their respective jurisdictions from MS (9-1-1 system) medical directors for 50 of the largest U.S. cities. Identical comparison data were also provided for corresponding time periods in 2018 and 2019. Equivalent data were obtained from the largest cities in Italy, United Kingdom and France, as well as Perth, Australia and Auckland, New Zealand.
Key findings of the study include:
Significant OHCA escalations generally paralleled local prevalence of COVID-19.
During April, most U.S. cities (34/50) had >20% increases in OHCA versus 2018–2019 which reflected high local COVID-19 prevalence.
Thirteen observed 1·5-fold increases in OHCA and three COVID-19 epicenters had >100% increases (2·5-fold in New York City). Conversely, cities with lesser COVID-19 impact observed unchanged (or even diminished) OHCA numbers.
Altogether (n = 50), on average, OHCA cases/city rose 59% during April.
By June, however, after mitigating COVID-19 spread, cities with the highest OHCA escalations returned to (or approached) pre-COVID OHCA numbers while cities minimally affected by COVID-19 during April (and not experiencing OHCA increases), then had marked OHCA escalations when COVID-19 began to surge locally.
European, Australian, and New Zealand cities mirrored the U.S. experience.
"Most metropolitan cities experienced profound escalations of OHCA generally paralleling local prevalence of COVID-19. Most of these patients were pronounced dead without COVID-19 testing," concluded the authors.
Reference:
The study titled, "The relationship of large city out-of-hospital cardiac arrests and the prevalence of COVID-19," is published in Lancet's EClinicalMedicine.
DOI: https://www.thelancet.com/journals/eclinm/article/PIIS2589-5370(21)00095-X/fulltext
Source : EClinicalMedicine