Dapagliflozin is Effective in Both Men and Women with Heart Failure: JAMA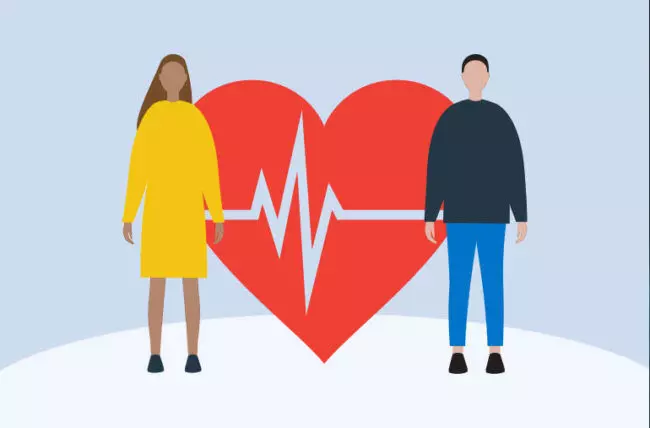 Dapagliflozin (Farxiga) is an SGLT2 inhibitor, previously approved by the US Food and Drug Administration (FDA) for the treatment of type 2 diabetes and heart failure in patients with or without diabetes. A recent study suggests that dapagliflozin reduces the risk of worsening Heart Failure (HF) and improves cardiac outcomes similarly in men and women with heart failure and reduced ejection fraction. The research has been published in the JAMA Cardiology on March 31, 2021.

Women with HF generally have a greater disease burden and, they have been shown to benefit less from treatment with sodium-glucose cotransporter-2 (SGLT2) inhibitors, of which dapagliflozin is one. However, this class has also proven itself in recent years as "a valuable treatment for HFrEF, and it is important to examine the effects of this therapy in women as well as men with HFrEF," the authors noted.
An international team of investigators conducted a subgroup analysis using data from the Dapagliflozin and Prevention of Adverse Outcomes in Heart Failure trial (DAPA-HF) trial to investigate the efficacy and safety of dapagliflozin compared with placebo in men and women with HFrEF.
The subgroup assessment included the phase 3 trial's 410 sites across 20 countries. Researchers included a total of 4744 patients with New York Heart Association functional class II through IV with an ejection fraction of 40% or less and elevated N-terminal pro-B-type natriuretic peptide. The researchers randomized the patients to receive an addition of either 10-mg once-daily dapagliflozin or placebo. The major outcome assessed was the composite of an episode of worsening HF (HF hospitalization or urgent HF visit requiring intravenous therapy) or cardiovascular death. Among 4744 patients 1109 were women (23.4%).
Key findings of the study were:
Upon analysis, the researchers noted that dapagliflozin reduced the risk of worsening HF events or cardiovascular death to a similar extent in both men and women (hazard ratios, 0.73) compared with placebo.
They also noted consistent benefits for the components of the primary outcome and all-cause mortality.
They also observed that dapagliflozin improved meaningful symptom in more patients and fewer with worsening symptoms vs placebo, respectively, as measured by the Kansas City Cardiomyopathy Questionnaire total symptom score:
Total symptom score improvement of > 5 points:
♦Women: 57% vs 54%
♦Men 59% vs 50%
Symptom score decrease of > 5 points:
♦Women: 27% vs 31%
♦Men: 25% vs 34%
They noted that neither men nor women reported more frequent study drug discontinuation and serious adverse events when treated with dapagliflozin versus placebo.
The authors concluded, "Dapagliflozin reduced the risk of worsening HF, cardiovascular death, and all-cause death and improved symptoms, physical function, and health-related quality of life similarly in men and women with heart failure and reduced ejection fraction. In addition, dapagliflozin was safe and well-tolerated irrespective of sex."
For further information:
https://jamanetwork.com/journals/jamacardiology/article-abstract/2777811
Article Source :
JAMA Cardiology