DOACs May Confer Lower Fracture Risk Than Warfarin in Afib, confirms study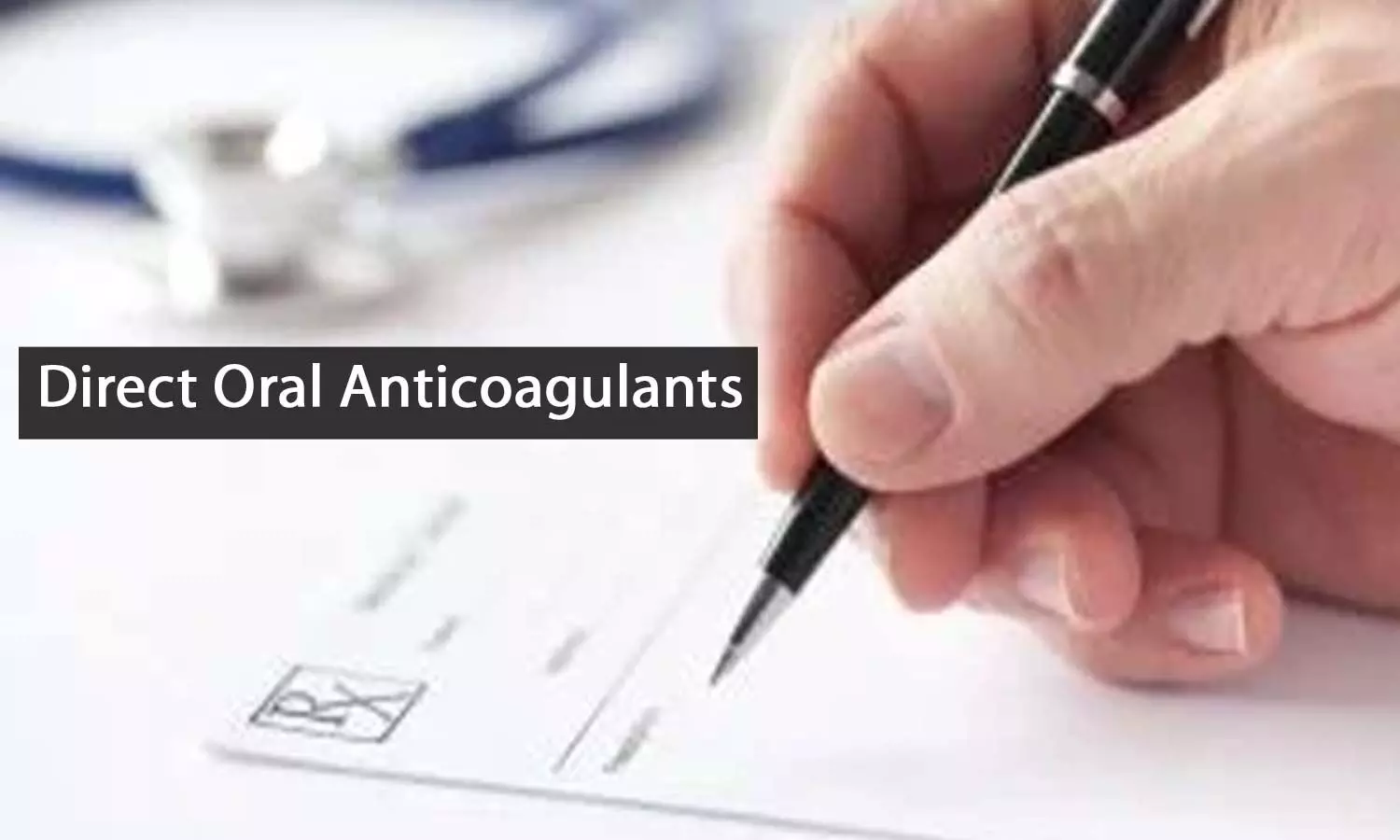 Direct oral anticoagulants (DOACs) are associated with lower fracture risk than warfarin in patients with atrial fibrillation (AF) finds a new study.

Osteoporotic fracture is a known serious complication of anticoagulants among patients with AF. It is unclear whether anticoagulant type is associated with degree of risk.Osteoporotic fracture is a frequent cause of death and disability in the older population. Warfarin, a vitamin K antagonist used for stroke prevention in persons with atrial fibrillation (AF), has long been speculated to increase the risk for osteoporotic fracture.
Researchers have found that in an observational study that Direct oral anticoagulants (DOAC) are associated with lower risk of osteoporotic fracture compared with warfarin for patients with atrial fibrillation (AF). However no difference was found between DOACs for greater fracture reduction. Findings from a population-based cohort study are published in Annals of Internal Medicine.
Researchers from the University of Hong Kong and University College London Strategic Partnership Fund studied an electronic health record database for patients newly diagnosed with AF between 2010 and 2017 who received a new prescription for warfarin or a direct oral anticoagulant (DOAC) (apixaban, dabigatran, or rivaroxaban) to compare risk for osteoporotic fracture between anticoagulants.
The researchers identified nearly 24,000 adults (mean age, 74) with newly diagnosed AF who received new prescriptions for DOACs (apixaban, dabigatran, or rivaroxaban) or warfarin from 2010 through 2017. During a median follow-up of roughly 15 months, some 400 osteoporotic fractures occurred.
After 24-month follow-up, the data showed that DOAC use was associated with a lower risk for fracture than warfarin use. No differences were seen in all head-to-head comparisons between DOACs at 24 months. The researchers noted that some vitamin K–dependent proteins, including matrix Gla protein and osteopontin, have a role in bone metabolism.
According to the authors, these findings may help inform the benefit–risk assessment when choosing between anticoagulants
For further reference log on to: http://annals.org/aim/article/doi/10.7326/M19-3671
Source : Annals of Internal Medicine,