Earlier the better - when it comes to ablation of VTs in people with ICDs, says Circulation study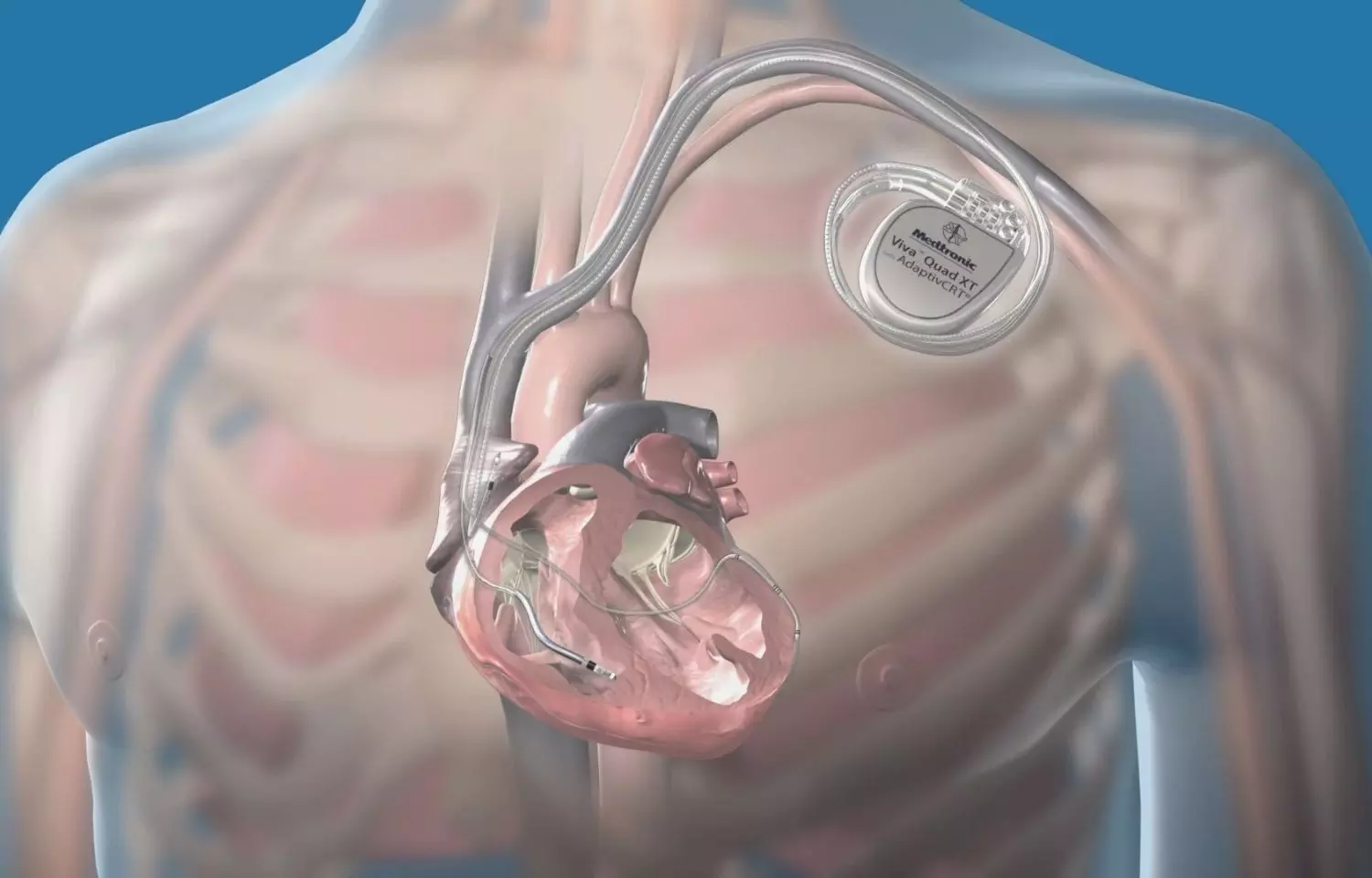 Italy: Researchers in a recent study strongly support that when it comes to catheter ablation of ventricular tachycardias (VTs) in people with implantable cardiac defibrillators (ICDs), the earlier is the better.
"VT ablation after first appropriate shock was tied to a lower risk of the combined death or worsening heart failure hospitalization end point, fewer ICD shocks, and lower mortality," Paolo Della Bella, San Raffaele University-Hospital, Milan, Italy, and colleagues wrote in their study published in the journal Circulation. "Our findings provide support considering ventricular tachycardia ablation following the first ICD shock."
There is no stronghold regarding the optimal timing for catheter ablation of ventricular tachycardia. No randomized trials have evaluated the benefit of ablation after the first ICD shock. Considering this, Dr. Bella and colleagues conducted a 2-phase, prospective, multicenter, randomized clinical trial called PARTITA Trial.
In an initial observational phase until first appropriate shock (phase A), patients with ischemic or nonischemic dilated cardiomyopathy and primary or secondary prevention indication for ICD were enrolled. After their reconsent, they were randomly assigned in the ratio of 1:1 in phase B to receive immediate ablation (within 2 months from shock delivery) or continuation of standard therapy.
A composite of death from any cause or hospitalization for worsening heart failure was the primary end point. Amiodarone intake was not allowed except for documented atrial tachyarrhythmias. Phase B of the trial was interrupted on July 23, 2021 as a result of the first interim analysis on the basis of the Bayesian adaptive design.
The study led to the following findings:
Of the 517 patients enrolled in phase A, 154 (30%) had ventricular tachycardia, 56 (11%) received an appropriate shock over a median follow-up of 2.4 years, and 47 of 56 (84%) agreed to participate in phase B.
After 24.2 (8.5-24.4) months, the primary end point occurred in 1 of 23 (4%) patients in the ablation group and 10 of 24 (42%) patients in the control group (hazard ratio, 0.11).
The results met the prespecified termination criterion of >99% Bayesian posterior probability of superiority of treatment over standard therapy.
No deaths were observed in the ablation group versus 8 deaths (33%) in the control group; there was 1 worsening heart failure hospitalization in the ablation group (4%) versus 4 in the control group (17%). ICD shocks were less frequent in the ablation group (9%) than in the control group (42%).
"These findings provide support for considering ventricular tachycardia ablation after the first ICD shock," the researchers conclude.
Reference:
The study titled, "Does Timing of Ventricular Tachycardia Ablation Affect Prognosis in Patients With an Implantable Cardioverter Defibrillator? Results From the Multicenter Randomized PARTITA Trial," appears in the journal Circulation.
KEYWORDS: Circulation, ventricular tachycardias, implantable cardiac defibrillators, ICD shock, cardiac implantable device, AHA, Paolo Della Bella, heart failure, hospitalization, catheter ablation
Source : Circulation MSc. Biotechnology
Medha Baranwal joined Medical Dialogues as an Editor in 2018 for Speciality Medical Dialogues. She covers several medical specialties including Cardiac Sciences, Dentistry, Diabetes and Endo, Diagnostics, ENT, Gastroenterology, Neurosciences, and Radiology. She has completed her Bachelors in Biomedical Sciences from DU and then pursued Masters in Biotechnology from Amity University. She has a working experience of 5 years in the field of medical research writing, scientific writing, content writing, and content management. She can be contacted at  editorial@medicaldialogues.in. Contact no. 011-43720751