Evidence-based review on the incidence of ACEIs induced cough published in Indian Heart Journal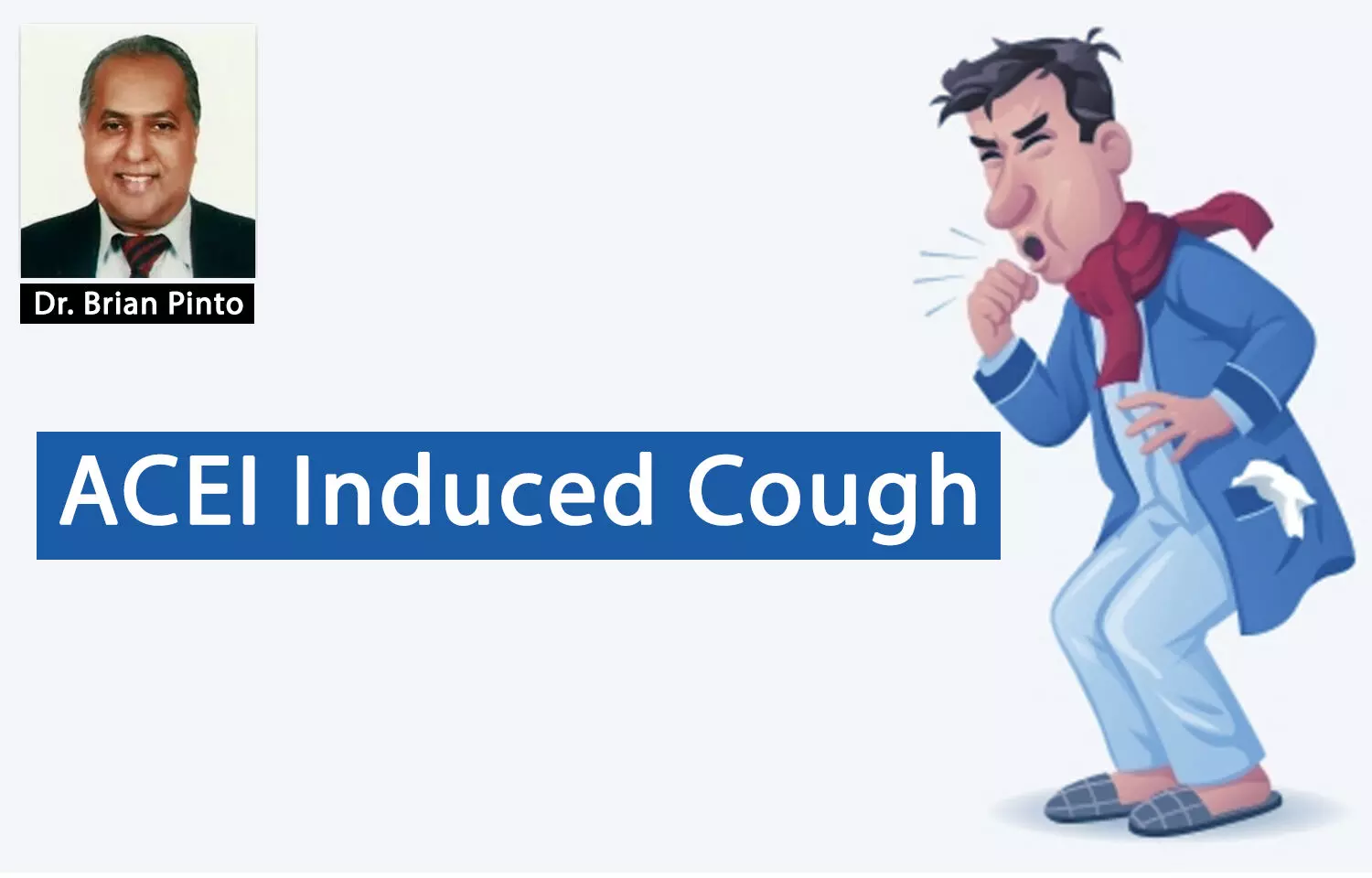 New Delhi: Angiotensin-converting enzyme inhibitors (ACEIs) are most often prescribed as the first-line treatment modality in hypertensive patients.

ACEIs have shown consistent Cardiovascular protection, mediated by improved survival and reduced risk of major CV events, across a wide array of patients with vascular diseases including hypertension, stable coronary artery disease, myocardial infarction (MI), and heart failure (HF). Besides, they have been demonstrated to prevent stroke and exert cardioprotective and nephroprotective effects in patients with diabetes as well. As a result of such CV benefits, most clinical practice guidelines, including the European Society of Cardiology (ESC), American Heart Association (AHA) and American College of Cardiology (ACC) recommend ACEIs as first-line treatment for the management of coronary and atherosclerotic vascular diseases, hypertension, HF, and MI. Further, the guidelines from Hypertension Canada and those from the European Society of Cardiology and the European Association for the Study of Diabetes (ESC-EASD) also recommend preferring ACEIs over angiotensin receptor blockers (ARBs), suggesting that the ARBs should be used in patients intolerant to ACEIs.
Cough is one of the common adverse effects in patients receiving angiotensin-converting enzyme inhibitors (ACEIs) and the incidence of dry cough in such patients vary. The magnitude of cough in patients treated with ACEIs was approximately 1.5- 11%. With the development of cough, many patients tend to leave the treatment mid-way creating issues on the treatment adherence to ACEIs.
Recently, a detailed, evidence-based review on the incidence of ACEIs induced cough in CV patients along with a standardized, practical, and strategic management protocol for optimizing benefits of ACEIs while keeping cough at bay has been done by Brian Pinto et. al. (5). The elaborate review has recently been published in the August 2020 edition of the Indian Heart Journal.
The authors which include leading Cardiologists and Physicians from across the country, analyzed the various aspects of ACE- inhibitors, starting from their role in CV risk reduction, to their side effects and the optimal strategies when it comes to using of ACEIs in the treatment of hypertension. The authors analyzing the various ACEI available noted that one of the commonly used ACEI- perindopril has been associated with a relatively low incidence of cough and has extensive evidence supporting its cardiovascular benefits and tolerability.
The review points to various dimensions of ACEI and ACEI induced cough, including the role of ACEI in CV risk reduction, their side effects, and the optimal strategies when it comes to the use of ACEI in the treatment of hypertension
The review covers the following important points
• Continuation/Discontinuation of Treatment- The review suggests that cough as an adverse event of ACEIs, should not be overemphasized, and even if it occurs, patients with a mild-to-moderate cough should be counseled to continue treatment considering the probability of natural disappearance of cough. The addition of Diuretics or Calcium Channel Blockers( CCBs) to ACEI have shown a reduction in the incidences of cough. Besides, switching to alternative drugs should be suggested in case of intolerable symptoms that recur and after exclusion of all other possible causes of cough, particularly bronchial disease and pulmonary oedema. Reviewers devised that mechanisms of cough associated with ACEIs use can be well managed by different approaches.
• Which ACEI to use?- The review notes that Perindopril is an ACEI for which extensive evidence from both randomized trials and real-world data are available. In a series of studies performed in real clinical practice, such as PAINT, PIANIST, PROOF, PETRA, the incidence of cough was reported to be very low (ranged from <0.001 to 0.8%) even with the use of the maximum dose of perindopril. In a large pooled analysis of 27,492 patients randomized to receive perindopril, the incidence of ACEI-induced cough was 3.9%, and only 3.1% of patients discontinued treatment due to cough. The authors further noted that the data from Indian studies (STRONG, MONOCOMB, PROTECT) demonstrated the cough incidence to be 1.5% - 4% with perindopril.
• Alternatives to ACEI- The authors noted that although the data for a head-to-head comparison of ACEI and ARB is scarce, cumulative availability of evidence suggests that both are equally effective in reducing outcomes in patients with hypertension or patients at high risk of CV events. Therefore, the ACC/AHA, the ESC/ESH, the NICE, and the Hypertension Canada guidelines recommend ACEIs or ARBs in equivalence and as first-line for treating hypertension. However, the ESC-EASD guideline, the ACCF/AHA guideline on HF and the ESC guideline on chronic coronary syndrome recommend ACEIs as first-line treatment and ARBs only if the patient is intolerant to ACEI for HF due to large experiences and evidence with ACEI underlie these recommendations.
"The difference in effects has been attributed to the different modes of action of ACEIs versus ARBs, primarily because of the pleiotropic effects and beneficial role of the bradykinin pathway with ACEIs. In fact, there only two ACEIs, perindopril and ramipril, which have shown benefits in terms of decrease in CV events in patients who are at high risk of developing coronary heart disease (CHD) with normal left ventricular (LV) function," stated the authors
" Given the high prevalence of CVDs in India, there is a greater need to improve treatment adherence to ACEIs, which is highly relevant considering the lower-than-expected incidence of cough with certain ACEIs (e.g., perindopril). Cough as an adverse event of ACEIs should not be overemphasized, and even if cough occurs, patients with mild-to-moderate cough should be counselled to continue treatment considering the probability of natural disappearance of cough," was further added
The review also focuses on management measures for ACEI induced cough and the optimal strategies for management of ACEI induced cough including when to continue or discontinue with the treatment, noting of prior adverse event information for patients, selection of the type of ACEI reduce the incidence of cough as well as the use of concomitant medications that help to reduce the incidence of cough
You can read the full review by clicking on the following link
Brian Pinto, Uday Jadhav, Pankaj Singhai, S. Sadhanandham, Nishita Shah, ACEI-induced cough: A review of current evidence and its practical implications for optimal CV risk reduction, Indian Heart Journal, 2020, ISSN 0019-4832. Link : https://doi.org/10.1016/j.ihj.2020.08.007
The corresponding author of the study, Dr Brian Pinto M.D., D.M., FACC, FSCAI is associated with Holy Family Hospital, Bandra as Chief of Cardiology and Director-Cardiac Catheterization Laboratory, India. He can be reached out at drbrianpinto2020@gmail.com