Heart transplantation: Donation after circulatory death feasible, study suggests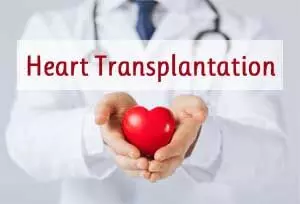 USA: In a major finding, researchers have reported that heart donation for transplantation after circulatory death has similar outcomes to heart donation after brain death. The outcomes were similar at 30 days and 6 months suggesting a potential for a substantial increase in adult heart transplantation (HT) volumes with the use of donation after circulatory death (DCD) donors. The study appears in the Journal of the American College of Cardiology (JACC).
There are an increased persistence of shortage of donation after brain death (DBD) donors for heart transplantation. Recently, interest in DCD-HT has been renewed owing to improvements in organ procurement from donation after DCD donors and promising early results of DCD-HTs from Europe and Australia.

Against the above backdrop, Shivank Madan, Division of Cardiology, Montefiore Medical Center and Albert Einstein College of Medicine, Bronx, New York, USA, and colleagues aimed to evaluate donor and recipient characteristics, early outcomes, and potential impact of adult DCD-HT in the United States.
The researchers used the United Network for Organ Sharing registry to identify and compare adult DCD donors based on their use for HT between January 2020 and February 2021. Adult DCD-HTs with available post-HT outcomes data were compared with contemporary adult DBD-HTs during study period using Cox-regression analysis and propensity-matching.
Following were the study's key findings:
Of the 3,611 adult DCD donors referred during the study period, 136 were used for HT. DCD donors used for HT were younger (median age 29 years), and most were male (90%), and blood type O (79%).
On comparing DCD-HT (n = 127) and DBD-HT (n = 2,961) meeting study criteria and with available data on post-HT outcomes, there was no significant difference in 30-day or 6-month mortality, primary graft failure up to 30 days, or other outcomes including in-hospital stroke, pacemaker insertion, hemodialysis, and post-HT length of hospital stay.
Results were similar in propensity matched DCD-HT and DBD-HT cohorts.
The number of potential adult DCD donors referred has increased substantially (n = 871 in 2010 to n = 3,045 in 2020), and the authors estimated that widespread adoption of DCD-HT could lead to approximately 300 additional adult HTs in the United States annually.
"The preliminary analysis of adult DCD-HTs from the United States showed favorable early outcomes and suggested a potential for substantial increase in adult HT volumes with use of DCD donors," the authors wrote.
Reference:
The study titled, "Feasibility and Potential Impact of Heart Transplantation From Adult Donors After Circulatory Death," was published in the Journal of the American College of Cardiology (JACC).
DOI: https://www.jacc.org/doi/abs/10.1016/j.jacc.2021.10.042
Source : Journal of the American College of Cardiology