Lipoprotein (a) holds prognostic value in women taking menopausal hormone therapy: JAMA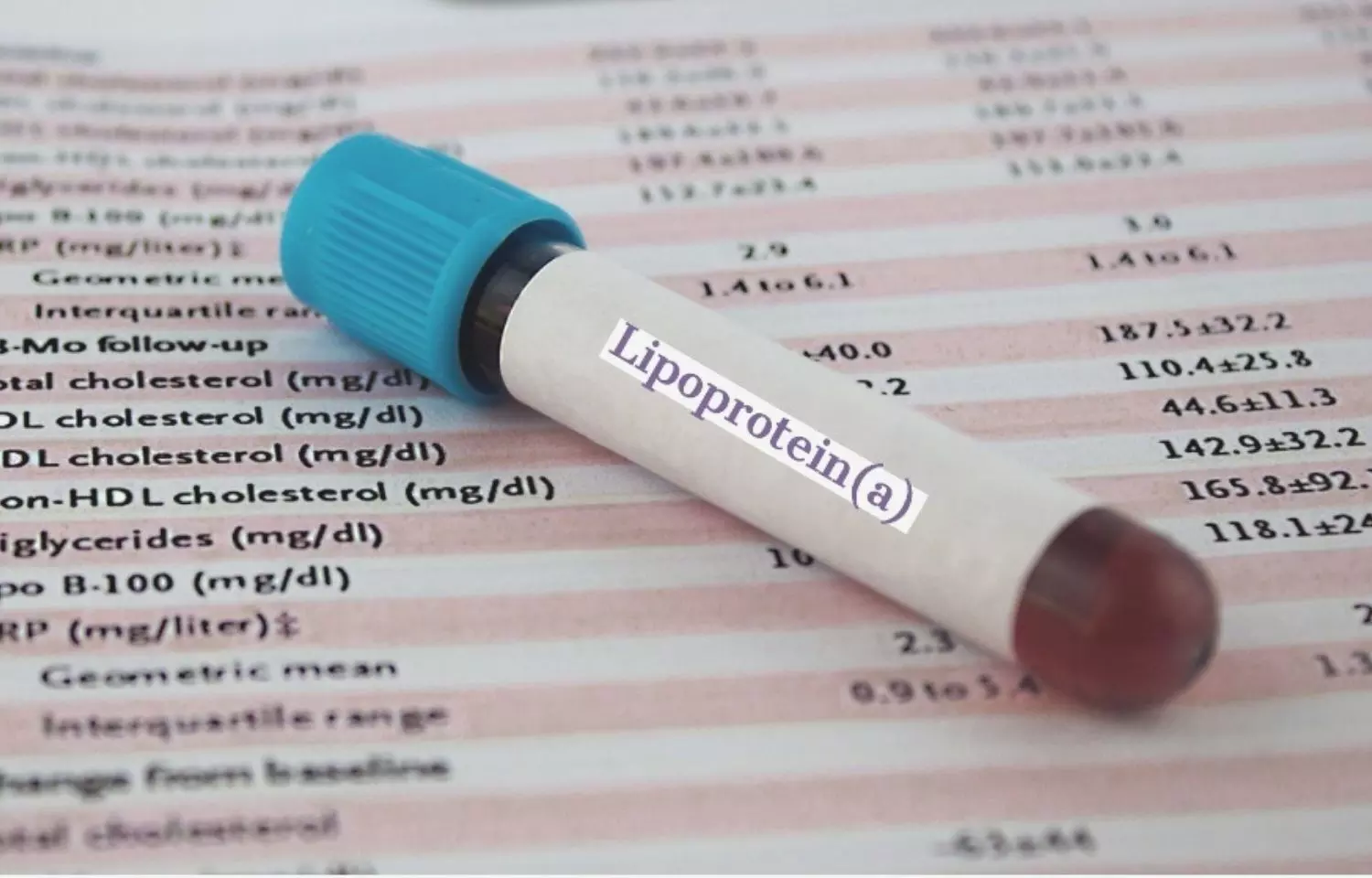 USA: Higher Lipoprotein(a) (Lp[a]) is associated with an increased risk of incident coronary heart disease (CHD), and menopausal hormone therapy (HT) use is associated with modest Lp(a) reduction, reveals a recent study published as research letter in JAMA Cardiology. This was seen in a primary prevention cohort of 90 000 postmenopausal patients in midlife.
However,in contrast with prior work no evidence of lower Lp(a)-associated risks found found in HT users vs nonusers. Michael C. Honigberg and colleagues explained that, "differences between study findings may likely be due to stark differences in HT use patterns before and after the publication of the Women's Health Initiative and other randomized trials."
They further add, "HT is not recommended for risk reduction of atherosclerotic cardiovascular disease (ASCVD), but HT is touted to be reasonable for treating vasomotor symptoms in females who are younger than 60 years, less than 10 years from menopause, and without high estimated ASCVD risk.
Previous studies have shown Lp[a] to be associated with ASCVD, with preclinical evidence suggesting causality. Menopausal hormone therapy has been suggests for lowering the levels of Lp(a) in women by 15% to 20%. However, it also increases C-reactive protein and prothrombin levels, and systemic inflammation may be synergistic with Lp(a) for increased ASCVD risk.
A previous study conducted nearly 30 years ago involving approx 28 000 women suggested Lp(a)-associated ASCVD risk was reduced aming women using HT. In the study, Dr. Honigberg, Cardiology Division, Department of Medicine, Massachusetts General Hospital, Boston, and colleagues reexamined whether HT use modifies the association of Lp(a) with coronary heart disease using a large, contemporary cohort.
The study included patients in the UK Biobank. The participants were postmenopausal at enrollment from 2006 to 2010; had complete reproductive history and covariate data; lacked preexisting ASCVD, heart failure, aortic stenosis, or venous thromboembolism; and underwent phlebotomy with measurement of Lp(a) at enrollment.
Individual-level LPA genetic risk scores was generated using 43 single-nucleotide variation significantly associated with Lp(a) in data sets external to the UK Biobank In sensitivity analyses, the researchers assessed (1) a subcohort propensity score–matched for use of HT (previous and never users each matched 3:1 to current HT users) using all covariates plus LPA genetic risk with the nearest-neighbor algorithm in 'MatchIt' (R 3.6.0) and (2) LPA genetic scores in lieu of measured Lp(a).
88 266 met inclusion criteria (mean age, 60.0 years) of 114 028 postmenopausal patients with measured Lp(a).
Based on the study, the following findings were revealed:
At enrollment, 5.2% were using HT, and 39.0% reported previous HT use.

The median Lp(a) was lower in HT users than nonusers, but the median LPA genetic score was higher in HT users.

After adjustment for age, cholesterol-lowering medication use, and LPA genetic risk, current HT users had lower Lp(a) than previous HT users by 7.5 nmol/L and never HT users by 7.9 nmol/L.
Throughout a median follow-up of 11.1 years, 3537 incident CHD events occurred. Individuals in the highest vs lowest Lp(a) quartiles had the highest risk of CHD (adjusted hazard ratio, 1.15).
Hazards associated with greater Lp(a) appeared larger in those who previously used HT and those currently taking HT vs those who never used HT. Observations were consistent in the propensity-matched subcohort and when examining LPA genetic risk scores in lieu of measured Lp(a), albeit with no significant interactions.
"Our findings suggest that Lp(a) levels remain prognostic in women taking menopausal HT," the authors conclude. "Clinicians should not be deterred from measuring Lp(a) in postmenopausal individuals if clinically indicated irrespective of HT use."
Reference:
Honigberg MC, Trinder M, Natarajan P. Lipoprotein(a), Menopausal Hormone Therapy, and Risk of Coronary Heart Disease in Postmenopausal Individuals. JAMA Cardiol. Published online April 04, 2022. doi:10.1001/jamacardio.2022.0716
KEYWORDS: JAMA Cardiology, lipoprotein a, menopausal hormone therapy, coronary heart disease, postmenopausal women, atherosclerotic cardiovascular disease, cvd, cardiovascular disease, Michael C Honigberg, ASCVD
Source : JAMA Cardiology Medha, MSc. Biotechnology
Medha Baranwal joined Medical Dialogues as an Editor in 2018 for Speciality Medical Dialogues. She covers several medical specialties including Cardiac Sciences, Dentistry, Diabetes and Endo, Diagnostics, ENT, Gastroenterology, Neurosciences, and Radiology. She has completed her Bachelors in Biomedical Sciences from DU and then pursued Masters in Biotechnology from Amity University. She has a working experience of 5 years in the field of medical research writing, scientific writing, content writing, and content management. She can be contacted at  editorial@medicaldialogues.in. Contact no. 011-43720751