Management of immune checkpoint inhibitor-associated myocarditis: An overview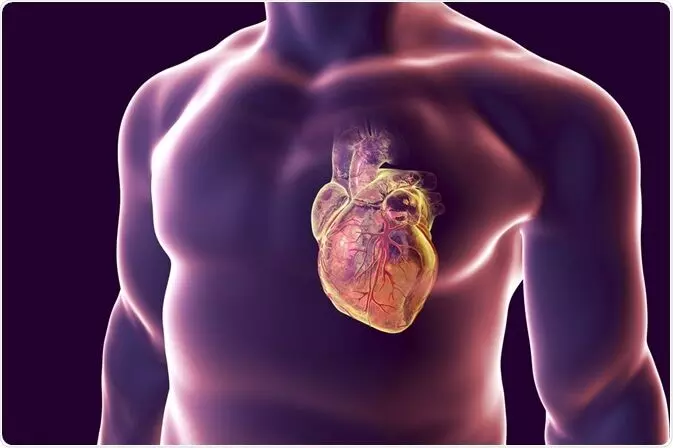 Thorough patient history and various diagnostic modalities, like imaging and biopsy, may be useful in diagnosing ICI-associated myocarditis, according to a narrative review published in the JAMA Cardiology.

In the last few years, Immune checkpoint inhibitors (ICIs) are a new class of immunotherapy drugs that are beneficial for treating different types of cancers like metastatic melanoma, non-small lung cancer, or renal cell carcinoma. These drugs work by blocking checkpoint proteins from binding with their partner proteins.
But, the immune checkpoint inhibitor-associated myocarditis has led to a significant and possibly deadly side-effect. Hence, identifying, diagnosing, and managing ICI-associated myocarditis has created new difficulties for the practicing medical professional.
In this study Lehmann L et. al conducted a current literature review on ICI-associated myocarditis with an aim to provide a standardized diagnostic and therapeutic approach for patients with suspected ICI-associated myocarditis.
· The researchers observed that the clinical presentation and cardiac pathological findings are greatly variable in patients with ICI-associated myocarditis.
· And though endomyocardial biopsy is a standard diagnostic test, a combination of clinical suspicion, cardiac biomarkers (specifically troponin), and cardiac imaging, in addition to a biopsy are generally required to support the diagnosis.
· Lastly, the combination of a cytotoxic T-lymphocyte-associated protein 4 inhibitors with a programmed cell death protein 1 or programmed death-ligand 1 inhibitor increases the risk of developing ICI-associated myocarditis.
The researchers concluded that a complete history of recent cancer treatments and physical examination in combination with cardiac biomarkers, cardiac imaging, and endomyocardial biopsy represent a pragmatic diagnostic approach for most cases of ICI-associated myocarditis. Also, the addition of novel biomarkers or imaging modalities is an area of active research and should be evaluated within the larger cohorts.

Reference:

A study titled, "Clinical Strategy for the Diagnosis and Treatment of Immune Checkpoint Inhibitor–Associated Myocarditis: A Narrative Review" by Lehmann L et. al published in the JAMA Cardiol.

DOI:10.1001/jamacardio.2021.2241

Source : JAMA Cardiol