Mineralocorticoid Receptor Antagonists offer great economic value in HF patients: AHA/ACC/HFSA 2022.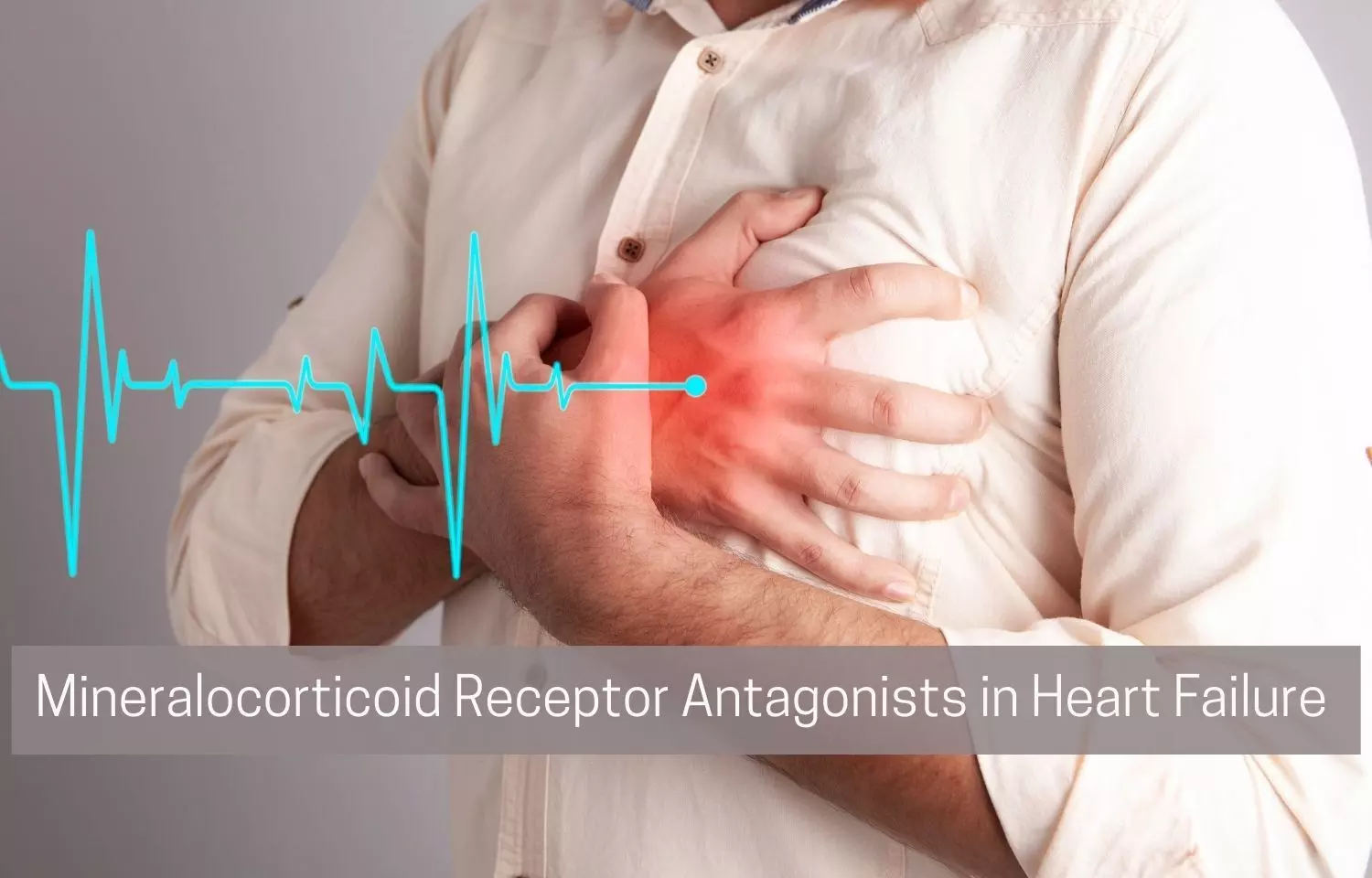 Mineralocorticoid Receptor Antagonists (MRA) have a great potential economic value to offer in patients with Heart Failure with mild ejection fraction (HFrEF) and New York Heart Association (NYHA) class II to IV symptoms, the recent guideline issued by AHA/ACC/HFSA has suggested.

A new guideline for the management of Heart Failure 2022 has been released by the Joint Committee formed by the American Heart Association (AHA), American College of Cardiology (ACC), and Heart Failure Society of America (HFSA).
The 2022 guideline replaces the 2013 ACCF/AHA guideline for the management of heart failure and is intended to provide patient-centric recommendations for clinicians to prevent, diagnose, and manage patients with heart failure.
The said guideline has added new recommendations for Mineral-corticosteroids receptor antagonists (MRA) therapy in patients with heart failure
The guideline strongly recommended a high quality of evidence from more than one randomized trial that:
• In patients with HFrEF and NYHA class II to IV symptoms, an MRA (spironolactone or eplerenone) is recommended to reduce morbidity and mortality, with a condition that if eGFR is >30 mL/min/1.73 m2 and serum potassium is <5.0 mEq/L.
• Careful monitoring of potassium, renal function, and diuretic dosing should be performed at initiation and closely monitored thereafter to minimize risk of hyperkalemia and renal insufficiency.
• For patients self-identified as African American with NYHA class III to IV HFrEF who are receiving optimal medical therapy with Angiotensin-converting enzyme inhibitors (ACEi) or angiotensin receptor blockers (ARB), beta-blockers, and MRA, the combination of hydralazine and isosorbide dinitrate provides high economic value.
The economic value of MRA therapy notified by the guideline was assessed by both Randomized Controlled Trials (RALES5 and EPHESUS6,7) and model-based analysis. The earlier trial-based economic analyses of MRAs from RALES and EPHESUS also found MRA therapy was of high value despite using previously higher MRA costs.
According to the new guideline, a post hoc retrospective analysis of the vasodilator trials showed particular efficacy of isosorbide dinitrate and hydralazine in the African American cohort. In a subsequent trial, which was limited to patients who self-identified as African American, the addition of a fixed-dose combination of hydralazine and isosorbide dinitrate to standard therapy with an ACEi or ARB, a beta-blocker, and MRA offered significant benefit
The new guideline further noted the consistent improvements shown by MRA in all-cause mortality, heart failure (HF) hospitalizations, and sudden cardiac death (SCD) across a wide range of patients with HFrEF.
At the same time, the guideline also warns patients taking MRA whose serum potassium cannot be maintained at <5.5 mEq/L, MRA should be discontinued to avoid life-threatening hyperkalemia.
Reference: Heidenreich PA, Bozkurt B, Aguilar D, Allen LA, Byun JJ, Colvin MM, et.al. 2022 AHA/ACC/HFSA guideline for the management of heart failure: a report of the American College of Cardiology/American Heart Association Joint Committee on Clinical Practice Guidelines. Circulation. 2022.