Potassium-rich salt substitutes provide better CV protection than regular salt: NEJM study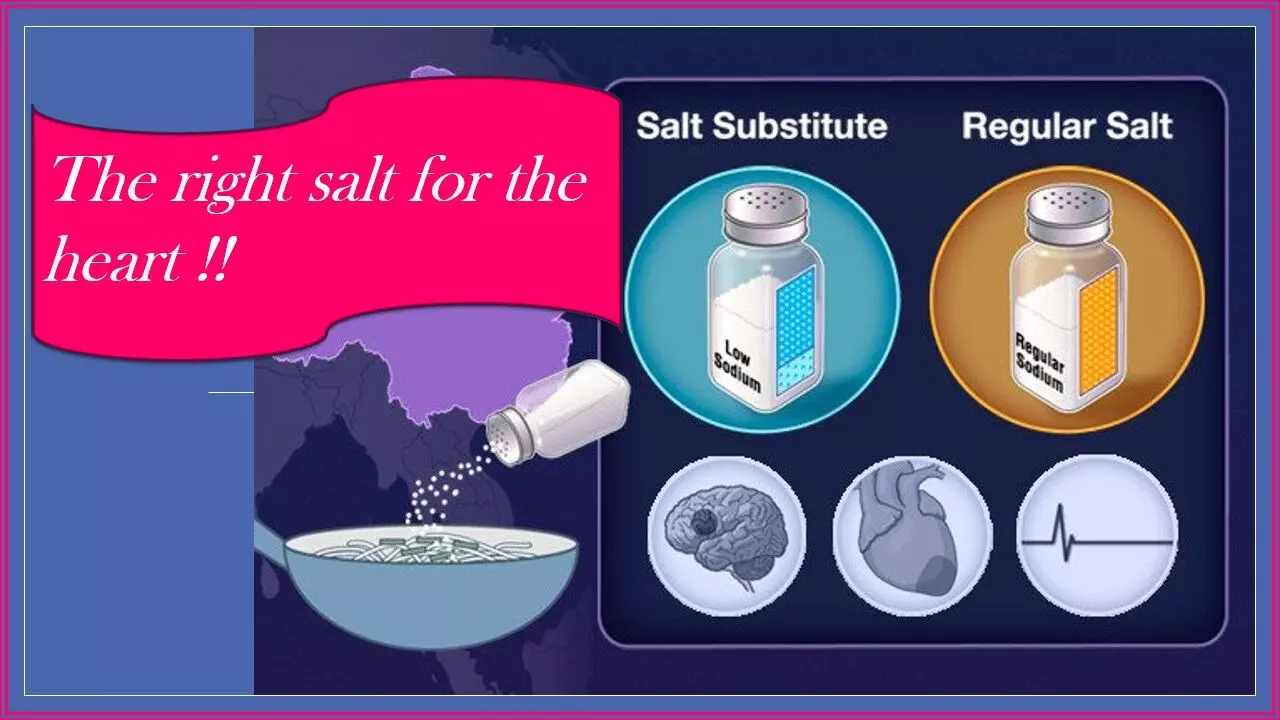 Salt substitutes with reduced sodium levels and increased potassium levels have been shown to lower blood pressure, but their effects on cardiovascular and safety outcomes are uncertain. In the recently published Salt Substitute and Stroke Study (SSaSS), Neal et al have shown that the rates of stroke, major cardiovascular events, and death from any cause were lower in people consuming a low sodium high potassium salt substitute than with those using regular salt. The results from this randomised trial were recently reported in NEJM.

For decades, opinions about the degree to which sodium intake affects the blood pressure level and the risk of adverse effects such as stroke have been varied, even partisan. In addition, multiple studies have reported that reducing dietary sodium intake while increasing potassium intake lowers blood pressure levels and decreases morbidity.
An appealing way to change both sodium and potassium intake concomitantly may be through the use of so-called salt substitutes, which are available as single products in which potassium chloride is substituted for a proportion of pure sodium chloride.
Neal et al conducted an open-label, cluster-randomized trial involving persons from 600 villages in rural China. The participants had a history of stroke or were 60 years of age or older and had high blood pressure. The villages were randomly assigned in a 1:1 ratio to the intervention group, in which the participants used a salt substitute (75% sodium chloride and 25% potassium chloride by mass), or to the control group, in which the participants continued to use regular salt (100% sodium chloride).
The primary outcome was stroke, the secondary outcomes were major adverse cardiovascular events and death from any cause, and the safety outcome was clinical hyperkalemia.
Use of the salt substitute led to a lower rate of stroke than the use of regular salt (29.14 events vs. 33.65 events per 1000 person-years). The rate of major adverse cardiovascular events were also lower with the salt substitute, as was death from any cause. Hyperkalemia was not more common in the intervention group than in the control group.
"The results of the SSaSS appear impressive. If the strategy is feasible over time, the salt-substitute approach might have a major public health consequence in China, and possibly, elsewhere", notes Julie R. Ingelfinger, M.D. in an accompanying editorial.
"The observed changes in 24-hour urinary sodium and potassium excretion are of a magnitude consistent with the measured decline in systolic blood pressure. Sodium reduction and potassium supplementation have been shown to independently lower blood pressure and to have synergistic effects", mention authors in the discussion.
Overall, the SSaSS provides some intriguing hints, but wider effectiveness is hard to predict, given limited generalizability.
Source: NEJM:
1. DOI: 10.1056/NEJMoa2105675
2. DOI: 10.1056/NEJMe2112857