Sleep and TV time linked to cardiometabolic risk in adolescents, claims study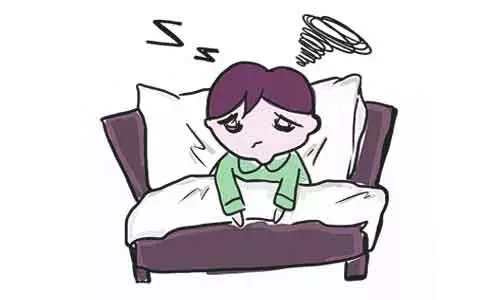 Researchers have found in a recent study that Television time and sleep duration are associated with cardiometabolic risk.

Adolescents with short sleep are at a higher cardiometabolic risk, researchers said.
In adolescence, sleep is associated with physical and mental development. Nevertheless, due to the various activities performed during the day, adolescents sleep fewer hours than recommended and this can reflect on the quality of life, influencing the early onset of cardiovascular disease. However, there is still little evidence in the literature about the deleterious effects of sleep duration on adolescent cardiometabolic diseases.
According to the American Academy of Pediatrics, adolescents should spend a maximum of 2 hours a day in front of screens. This recommendation is since high sedentary behavior is associated with the early risk of a series of chronic diseases, and such behavior still seems to be independent of regular physical activity practice. Although evidence is clear in the adult population, there is still limited information in the youth population
Ana Paula Sehn et. al. undertook a study to aim to verify the association between sleep duration and television time with cardiometabolic risk and the moderating role of age, gender, and skin color/ethnicity in this relationship among adolescents.
Findings have been published in the Environmental Health and Preventive Medicine.
Researchers designed a cross-sectional study with 1411 adolescents (800 girls) aged 10 to 17 years. Television time, sleep duration, age, gender, and skin color/ethnicity were obtained by a self-reported questionnaire. The cardiometabolic risk was evaluated using the continuous metabolic risk score, by the sum of the standard z-score values for each risk factor: high-density lipoprotein cholesterol, triglycerides, glycemia, cardiorespiratory fitness, systolic blood pressure, and waist circumference.
Generalized linear regression models were used for data analysis.
The following findings were revealed.
There was an association between television time and cardiometabolic risk (β, 0.002; 95% CI, 0.001; 0.003).
Short sleep duration (β, 0.422; 95% CI, 0.012; 0.833) was positively associated with cardiometabolic risk.
Additionally, age moderated the relationship between television time and cardiometabolic risk (β, − 0.009; 95% CI, − 0.002; − 0.001), suggesting that this relationship was stronger at ages 11 and 13 years (β, 0.004; 95% CI, 0.001; 0.006) compared to 13 to 15 years (β, 0.002; 95% CI, 0.001; 0.004).
No association was found in older adolescents (β, 0.001; 95% CI, − 0.002; 0.002).
Researchers acknowledged limitations like certain behaviors that may interfere in the investigated relationship, such as physical activity, eating habits, and nutritional status, which were not considered. Also, motivational, educational, and family factors were not approached as potential confounders.
Lifestyle interventions in adolescents to prevent cardiometabolic disorders are of utmost importance ,said the authors.
For the full article click on the link: https://doi.org/10.1186/s12199-020-00880-7
Primary source: Environmental Health and Preventive Medicine
Source : Environmental Health and Preventive Medicine