Smoking linked to increased heart diseases in younger population: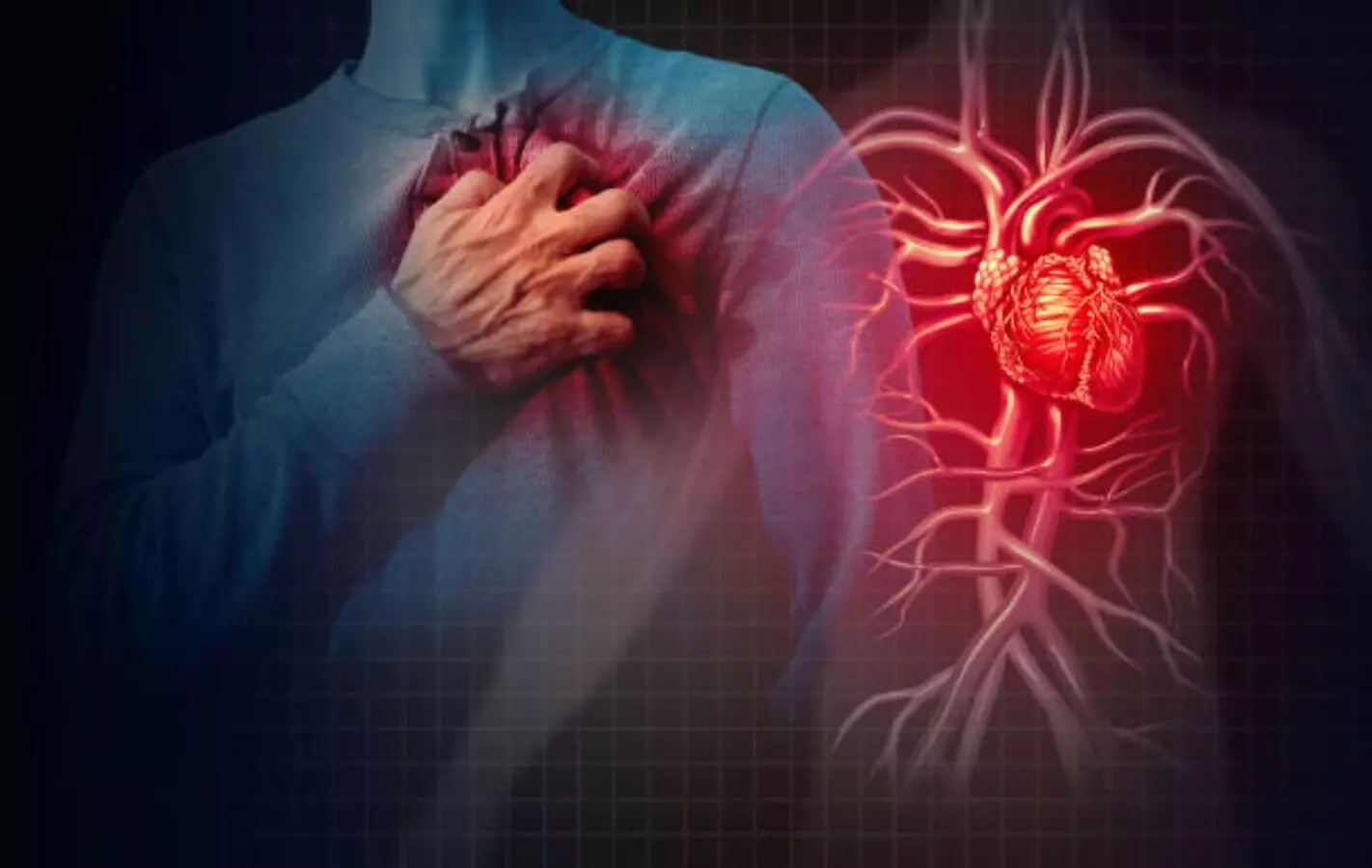 Cardiovascular diseases are one of the major causes of death worldwide, with 2380 deaths per day as per recent statistics. A recent tertiary care study by Pruthvi C. Revaiah et al in young patients has pointed out that recent rise in cardiovascular diseases is due to change in life style and unhealthy habits. The study has been published in the Indian Heart Journal.
The objective of the study was to study the epidemiological and clinical profile, angiographic patterns, reasons for the delay in presentation, management, and outcomes of the acute coronary syndrome (ACS) in young patients (≤40yrs) presenting to a tertiary care hospital in North India.
The study included a total of 182 patients aged ≤40 years and presenting with ACS to the cardiology critical care unit of Department of Cardiology, Post Graduate Institute of Medical Education & Research, Chandigarh, from January 2018 to July 2019.
The researchers found that the mean age of the study population was 35.5 ± 4.7years out of which 96.2% were males. Risk factors prevalent were smoking (56%), hypertension (29.7%), family history of premature coronary artery disease (18.2%), and diabetes (15.9%). The median time to first medical contact and revascularization was 300 (10 -43200) minutes and 2880 (75-68400) minutes, respectively. ST-elevation ACS (STE-ACS) accounted for 82% and Non-ST-elevation ACS (NSTE-ACS) accounted for 18% of cases. Thrombolysis was done in 51.7% of the cases. Coronary angiography was done in 91.7% and percutaneous coronary intervention (PCI) in 52.2% (95/182) of the total cases. Coronary artery bypass surgery (CABG) was done in 2 patients (1.1%). Among those who underwent coronary angiography, single-vessel disease (SVD) was seen in 53% of the cases. There were no deaths in hospital, except only one patient is said to have died during the 30 days follow up.
The researchers concluded that "STE-ACS was the most common presentation of ACS in the young population. Smoking was the most common risk factor. The majority of the patients had single-vessel disease, and there was a significant delay in first medical contact and revascularization." Change in habits is one of the cause of increase in risk of cardiovascular diseases.
For further information:
Pruthvi C. Revaiah, Krishna Santosh Vemuri, Rajesh Vijayvergiya, Ajay Bahl, Ankur Gupta, Dinakar Bootla, Ganesh Kasinadhuni, Krishna Prasad Nevali, M. Palanivel Rajan, Lipi Uppal, Atit Gawalkar, Manojkumar Rohit "Epidemiological and clinical profile, management and outcomes of young patients (≤40 years) with acute coronary syndrome: A single tertiary care center study" Indian Heart Journal 73 (2021) 295-300.