World Heart Day 29 Sep 2021- Be Heart Smart Even During Covid Times.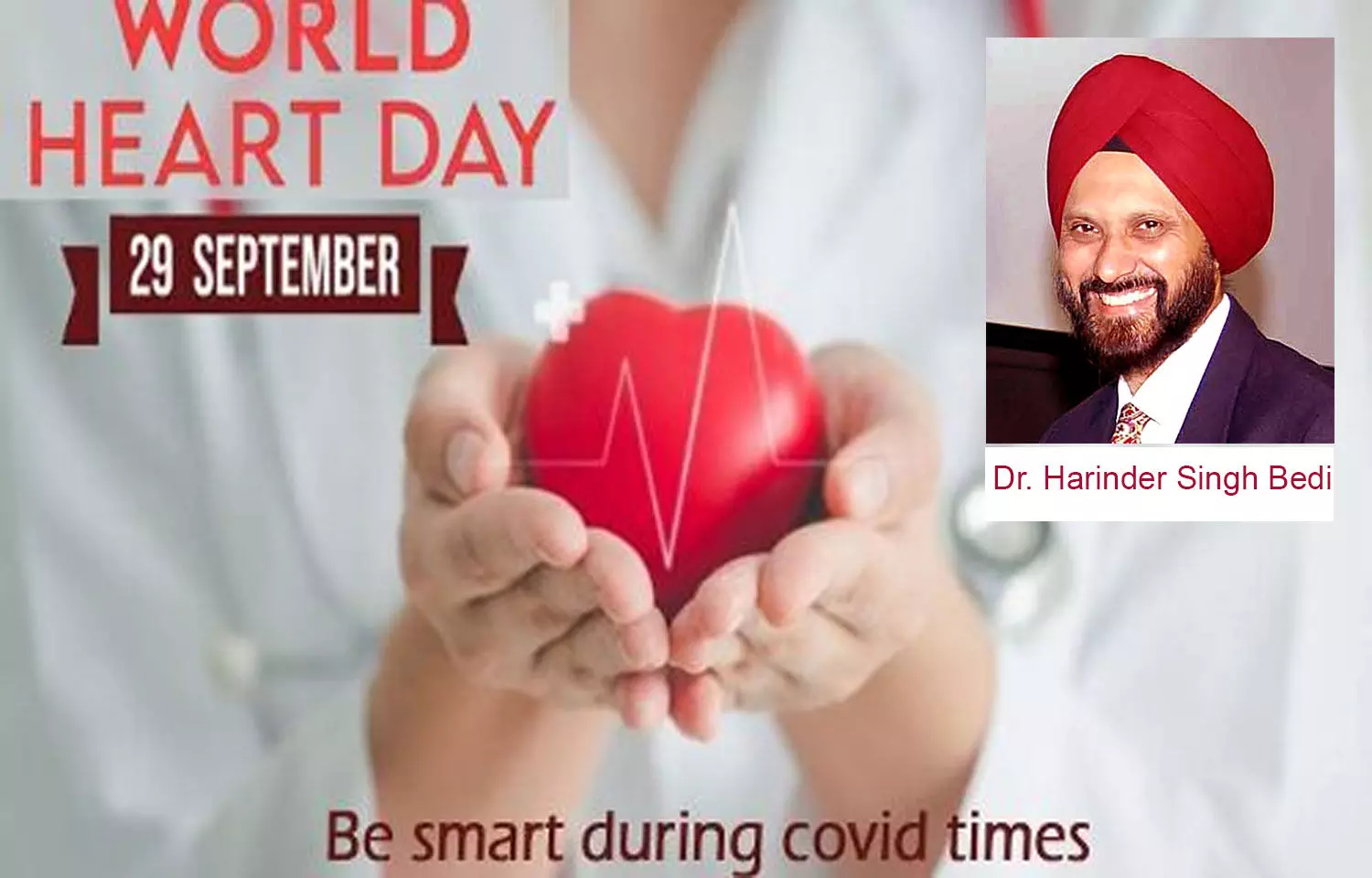 The lockdown period is a period of extraordinary stress for all systems of the body especially the heart. The risk of having a heart attack during an enforced lockdown can go up because of sudden inactivity, inappropriate diet, and depression. Sitting cooped up at home can cause a variant of Seasonal affective disorder (appropriately acronymed as SAD) which can precipitate a heart attack. Also, there may be a delay in seeking treatment.
So, does this mean you have to fear the lockdown and wait for a heart attack? Not at all. In fact – this is the perfect opportunity to shake off a few old habits and develop new robust ones – a lockdown is just the right time to develop a lifetime healthy habit.
• Get active. It improves your immunity. I know this can be difficult because of the curfew-like condition. Take walks in the house, on the roof or in your local garden in the house. Daily chores of dusting, sweeping, etc. can be shared – they all add up to calories burnt. Stand or walk when on the phone.

• If you have space – create a small gym using simple props – improvised weights, chairs, mats, a cycle, etc. You can follow an online trainer – there are a number of apps. Squats, push-ups, plank, lunges, etc. can all be done without any equipment.

• Take up yoga. There are a number of TV shows and apps which can guide you.

• Connect with your inner self. Discard negative thoughts. Meditate. Rejuvenate

• This is the perfect time to spend quality time with your family. Get to know your spouse better. Play with your children. Watch TV together. Have conversations with your parents. Learn dancing with your kids – they are the best teachers.

• Eat a prudent diet low in saturated fats and calories. Eat lots of fresh seasonal fruits and green leafy vegetables – they are all easily available at your doorstep. Avoid fatty fried and non-vegetarian food.

• Avoid tobacco, coffee, tea, or alcohol. They increase blood pressure and rhythm irregularity.

• Stop and smell the roses. This is the best time you will ever get. Take up gardening especially now as your gardener may not be able to come.

• Know and manage your blood pressure and blood sugar – both need to be under strict control. Consult online.

• Don't ignore symptoms if you are feeling unwell. All of us doctors now offer online consultation – this is now officially allowed by the authorities (earlier it was not). Avoid trips to the hospital unless there is an emergency.

• Let the Sunshine In – sit in the sun - this improves your levels of Vit D and reduces SAD.

• Take your medication as recommended.

• Do not believe in the innumerable 'sure shot' therapies you get on WhatsApp – check with your doctor.

If you follow these simple tips – you can actually enjoy this otherwise morbid situation we are in. And when this is over – it will be - trust me - you and your heart will be fit as a fiddle.