CAT seeks ex-AIIMS director's response on contempt plea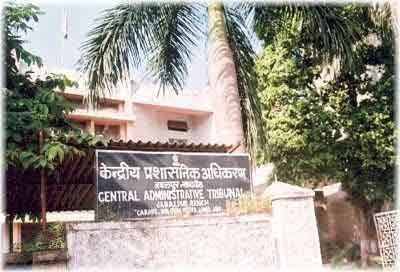 New Delhi: The Central Administrative Tribunal (CAT) has sought the response of a former director and a current deputy director of AIIMS on a plea seeking initiation of contempt proceedings against them for violating its earlier order.
A bench headed by Justice Permod Kohli issued notice to the institution's ex-director Dr M C Mishra and its current Deputy Director (Admn) V Srinivas on a plea by IFS officer Sanjiv Chaturvedi, seeking initiation of contempt of court proceedings for allegedly violating CAT's last year order in a matter related to re-writing his Annual Performance Appraisal Report (APAR).
However, the interim relief was modified by the tribunal on February 27 against which an application for clarification was filed by Chaturvedi on which the tribunal again issued notice on March 10, the application said.
"On March 28, counter affidavit was filed by Mishra and Srinivas in which certain false statements have been made on oath for which they are liable to be prosecuted," the plea said.
Chaturvedi had filed an application before the tribunal in February, seeking initiation of the contempt of court proceedings against Mishra and Srinivas for allegedly passing orders repeatedly in violation of tribunal's last year orders.
In his plea, Chaturvedi also asked the tribunal to set aside January 21 AIIMS order for making entries into his APAR for the period from December 17, 2014 to March 31, 2015.
He had also sought a direction to the Centre to take appropriate action against Srinivas for his "various omissions and commissions".